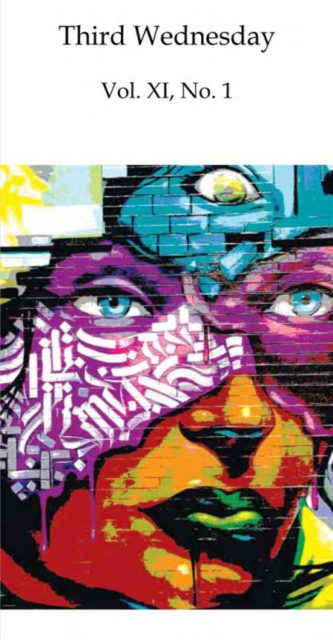 The vibrant magazine, Third Wednesday, has published its most recent issue, and I am so pleased that it includes two poems of my own. This issue has my favorite cover to date, reminding me not only of the street murals of San Jose but of my yoga practice.
Third Wednesday is available in both print and digital format, and includes both poetry (in many forms) and beautiful graphic images (drawings and photographs) from dozens of artists.
Such a stimulating way to launch the new year! Hope your year is off to an equally stimulating start!