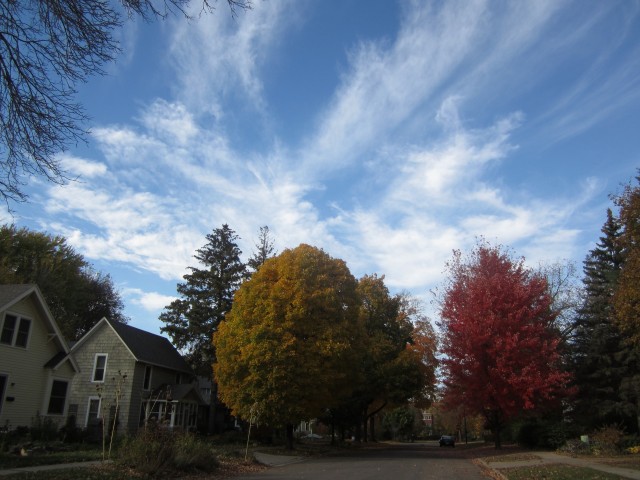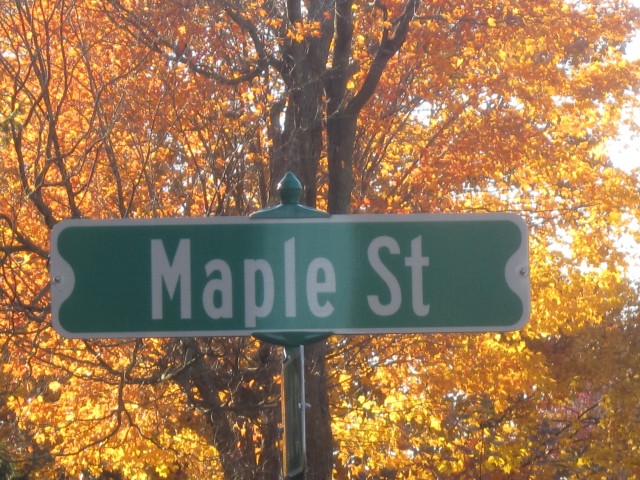 Wherever I went this week, it felt as though I was in a "Maple Street" state of mind. I keep hearing the opening line of a poem I memorized this year, "The Wild Swans at Coole" by W. B. Yeats. The poem begins, "The trees are in their autumn beauty…" No wonder the line reverberates when there is vivid beauty everywhere I turn.
My neighborhood has been filled with glowing leaves this year. Northfield's actual Maple Street is just a few blocks from my house, and I took most of these photographs on the same day last week. Within a single block, I found yellow, green, red, and orange trees, and every nuanced shade between.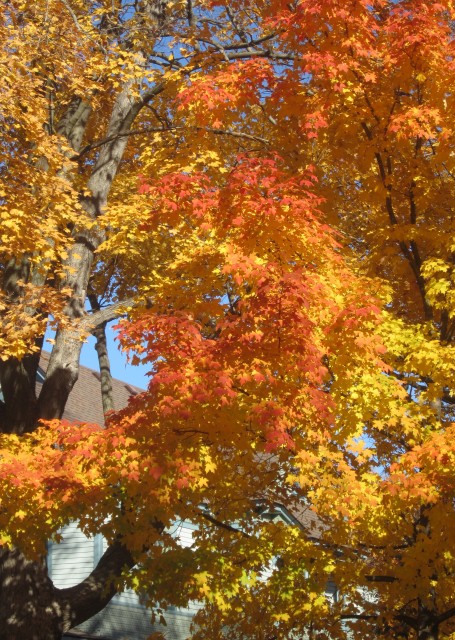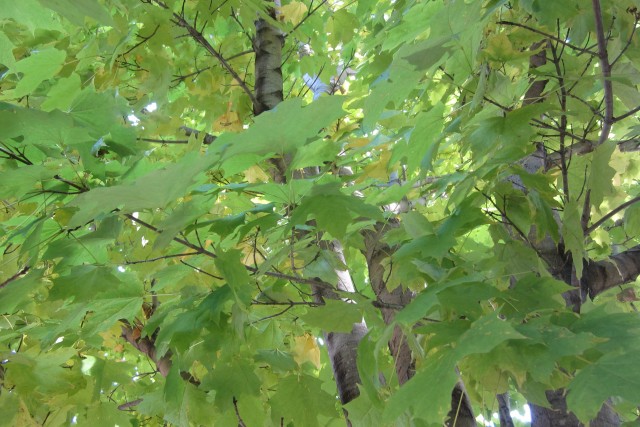 There was a time when I only knew the names of two trees: maple and pine. Years later, I am familiar with, and admire, dozens of other varieties, but there is something about maples of any color, size, or shape of leaf that calls to my heart. This year I am entranced by their choral presence. En masse, they can  function like stained glass between the dark leading of trunks and branches.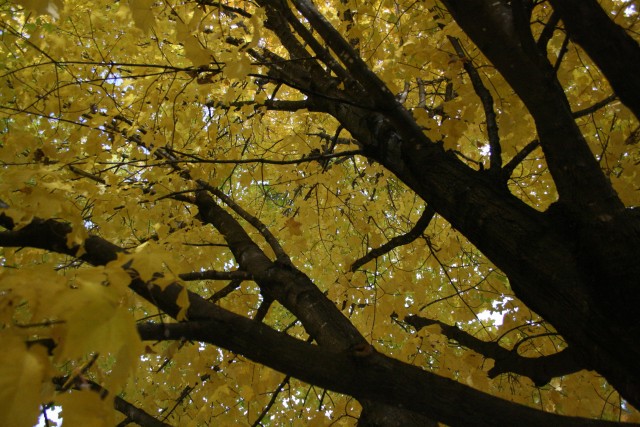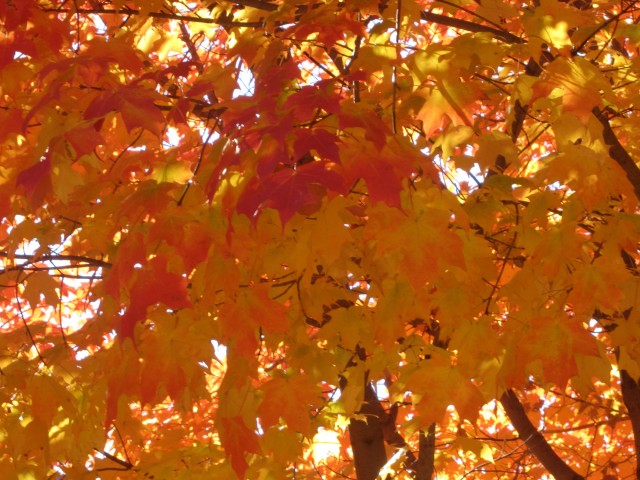 We think autumn colors are predictable, but are they? It seems to me that each year is distinct. Some years have next to no arboreal fireworks. This year, there must have been an optimal balance of moisture, temperature, and lack of winds and lashing rains. The colors this year took me by surprise, seeming to explode out of nowhere. Whether the sky is grey or milky or burning blue, all of the deciduous trees — and particularly the maples — are brilliant. As this photograph of a mirror in the heart of my home demonstrates, they even radiate their brilliance indoors.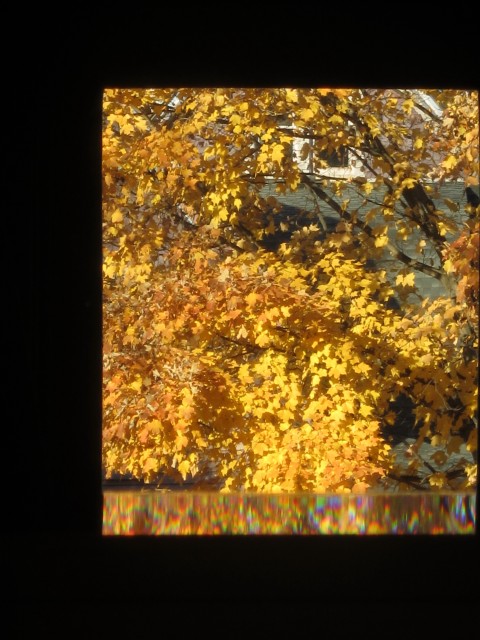 Although I am especially dazzled this year, autumn has, of course, its distinctly elegiac side. Sometimes these maple leaves seem like hand-shaped silk handkerchiefs waving farewell as the growing season drifts out of sight.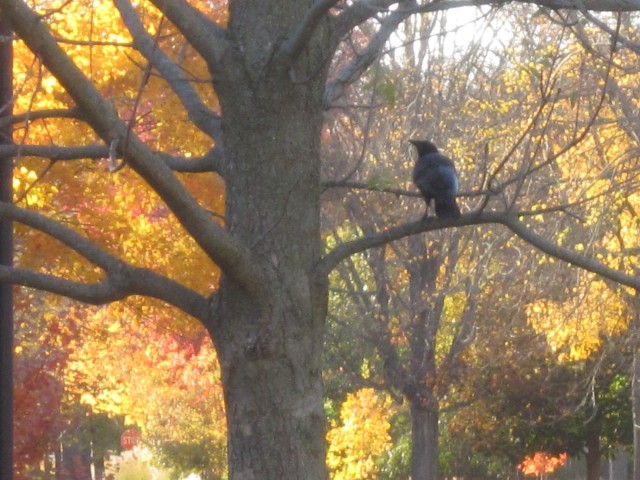 Until another Wednesday, wishing you well,