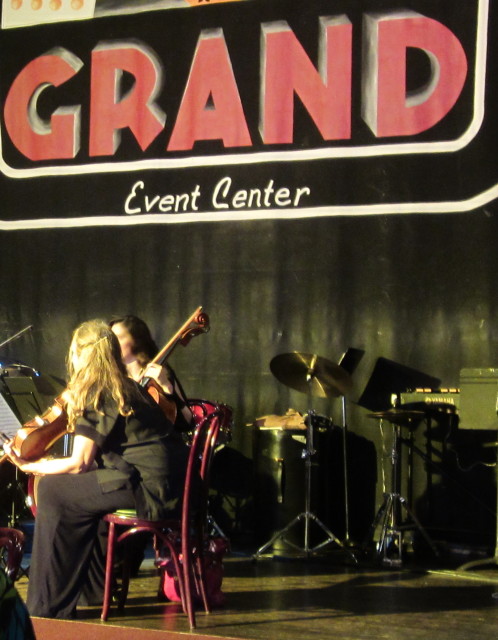 Last evening (August 23) was one of August's highlights: the Capstone Event for the Northfield Sidewalk Poetry Contest. Unlike the past five years, when the event has been held in Bridge Square with music by local favorites, Bonnie and the Clydes, this year's event combined music with poetry in a new way. Readings of the 2016 winning poems were interspersed with outstanding musical offerings made possible by the Bridge Chamber Music Festival. David Carter, a professor of music at St. Olaf College, founder of BCMF, and a new member of Northfield's Arts and Culture Commission, who introduced the musical component of the evening.
The Artaria String Quartet played an early lullabye by George Gershwin and later the second movement of  "String Quartet #7 in C major" by Brazilian composer Heitor Villa-Lobos. (Ray Shows and Nancy Oliveros, violins; Annalee Wolf, viola; and Rebecca Merblum, cello.)
The remarkably inventive and sonorous Parker Ousley, who sings like an angel and plays the cello like no one else, sang and played a range of works including Chuck Berry's "Johnny B. Goode," Arthur Hamilton's "Cry Me a River,"  Lorenz Hart's "Bewitched, Bothered, and Bewildered," Ben Folds' "Sentimental Guy, " and Nina Simone's "Feeling Good." He spoke eloquently of the influence of Ella Fitzgerald and the sonic possibilities of the electrified and unbowed cello.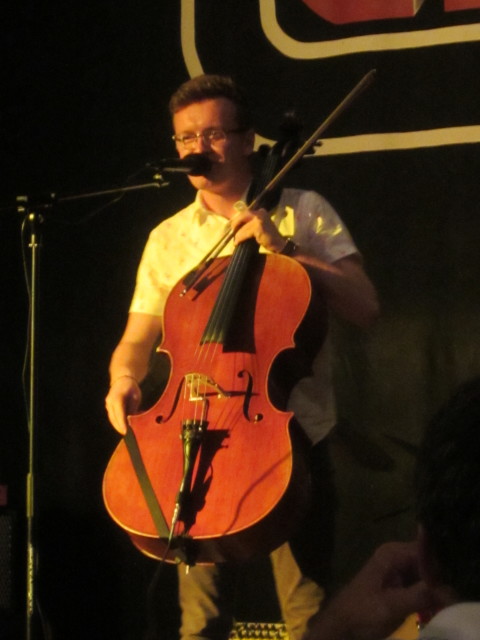 The evening concluded with a number of lively and unusual arrangements of Brazilian music by the Glider Trio (Dave Hagedorn, vibes; Kevin Clements, bass; and Erik Hanson, drums.) Their selections ranged from an Eliane Elias arrangement of "The Girl from Ipanema" to a medley of works from the classic 1959 jazz film Black Orpheus. (The Glider Trio will be performing other works at St. Olaf College this coming Friday evening.) Black Orpheus, a retelling of the Greek myth of Orpheus and Eurydice, was an especially appropriate choice for an evening of poetry and music.
All nine winning poems were read by their authors: Steve McCown (2 poems), Barbara Belobaba, Orick Peterson, Richard Waters, Julia Braulick, Lori Stoltz, Anne Running Sovik, and Becky Boling.
Emcee Bonnie Jean Flom, Chair of Northfield's Arts and Culture Commission, also made an historic announcement: the City is establishing a Poet Laureate position, and Rob Hardy has been named to serve the three-year inaugural term beginning September 1, 2016.
It was a vibrant celebration on many fronts.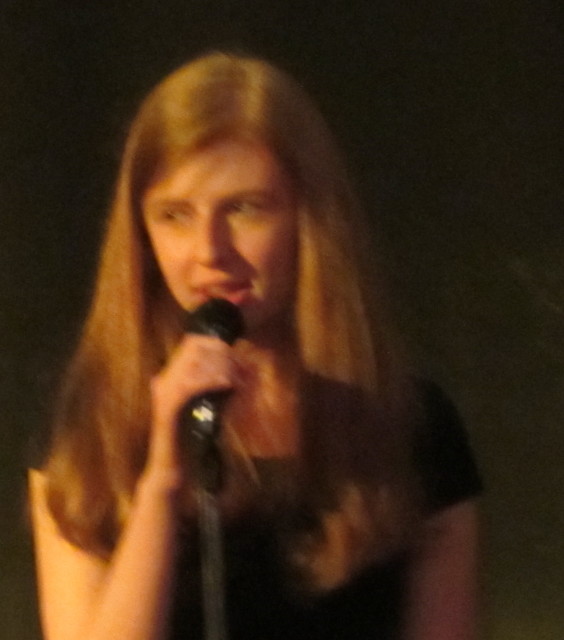 Both Sidewalk Poetry and the Bridge Chamber Music Festival are supported by generous grants from the Southeastern Minnesota Arts Council (SEMAC), with funds from the people of Minnesota through the Legacy Amendment. Sidewalk Poetry would not be possible without the enthusiastic in-kind, volunteer, and moral support of the City of Northfield (especially the Engineering Department's staff), the Friends and Foundation of the Northfield Public Library, and the Arts and Culture Commission.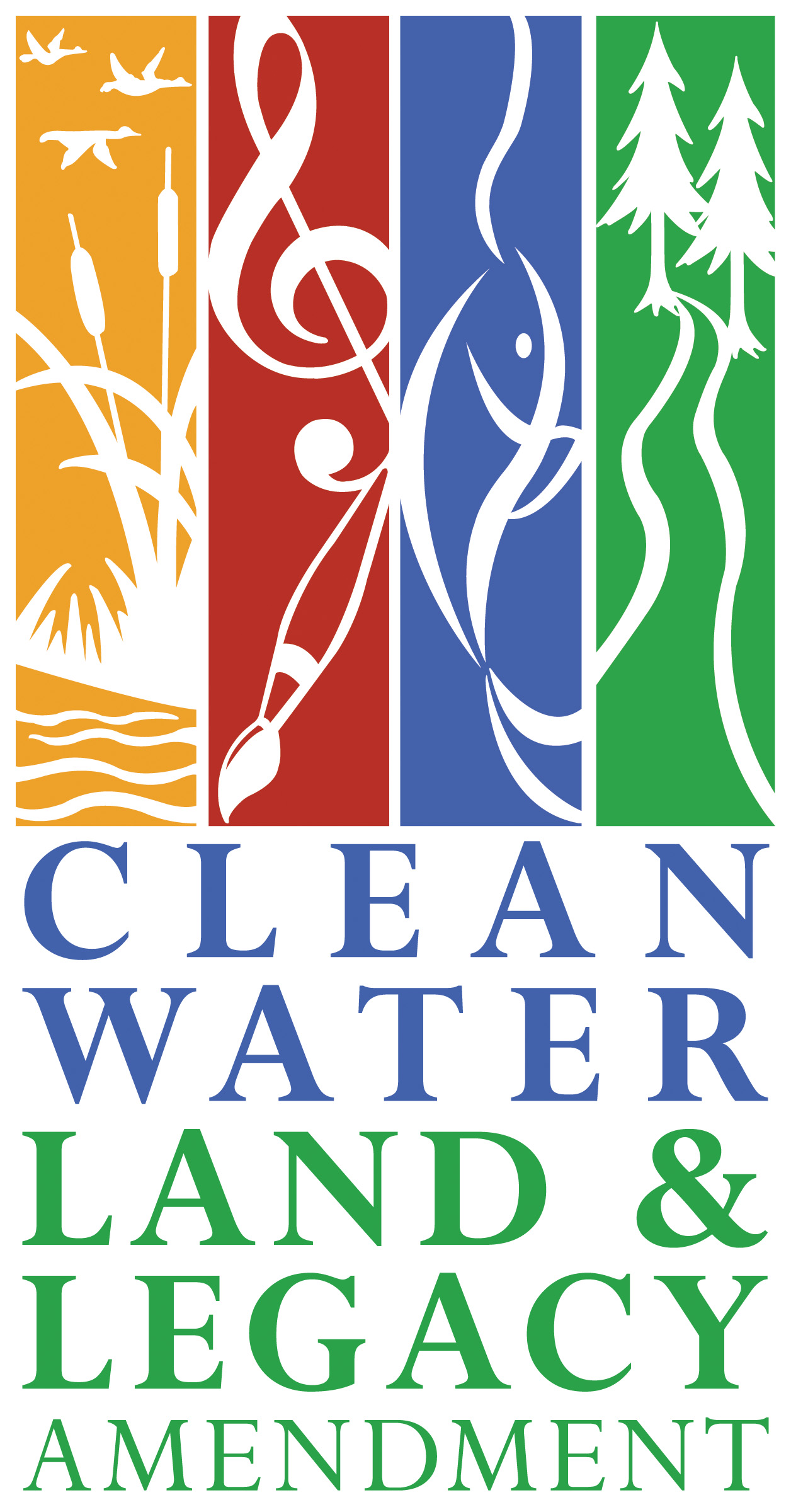 Wishing you a happy conclusion to the Dog Days of your summer, wherever they take you!  Leslie