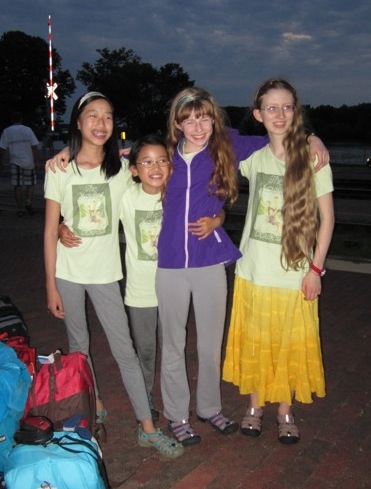 THE HOWLING VOWELS contains four vividly drawn seasons, a year of transforming adventures with Alexa and her friends, and a generous dollop of humor. Leslie Schultz is a poet with a full and burning heart for the beauty of the world. Alexa's adventures in Sundog, Minnesota bring the people lucky enough to live in Leslie's world to life. Honestly, I wish I lived there myself.
Caroline Stevermer, author of MAGIC BELOW STAIRS (Dial 2010; Firebird 2011)
I loved it! I've known a surprising number of kids like Alexa, but — like so many great stories — this story made me think of myself. It felt so real. Funny, touching, full of ideas and information that were at once new and yet familiar, THE HOWLING VOWELS is a book that children and their parents can all enjoy and relate to. Schultz takes a year from the life of Alexa, written in Alexa's ten-year-old voice, and spins a tale so lively, real, and poignant, that it will linger with me for a very long time. I can't wait to recommend it to my clients, my relatives, and my friends. Will this be a series?
Deborah L. Ruf, Ph.D., Educational Options