Update–October 2014
Like The Howling Vowels, And Sometimes Y is now available in audio and Kindle formats as well as book form!
A sequel collaboration of The Howling Vowels by Leslie Schultz and JJM Braulick
Three years have passed. In Alexa's home of Sundog, Minnesota, the Howling Vowels are reunited after Ursula's long stay in Ireland. Life is good for these lively 'tweens but things are unsettled by the disturbing presence of a new boy, Yves. Is he a potential friend? Or a volatile and even dangerous intruder? Follow Alexa and her friends – Eduardo, Isabelle, Otto and Ursula – as they ride horses, train dogs, make magic on file and stage, and struggle to understand the vagaries of the human heart.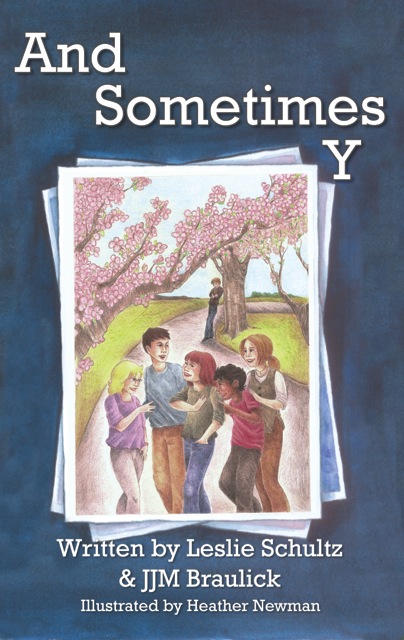 And Sometimes Y can be purchased through Do Life Right Books, Monkey See Monkey Read, and Amazon.com.
 
Autographed copies can be purchased directly from Winona Media. Send us an email at authors@winonamedia.com
Click below to watch a YouTube video of Leslie Schultz and JJM Braulick talking about their collaborative process – Doing Collaboration Right.