Aside from architecture, landscaping, and over-all civil engineering, cities have lots of options for encouraging higher experience of enjoyment, quality of life, sheer delight for visitors and residents alike. As one of our city councilors, Suzie Nakasian,  put it recently, public art shows that we are a "place that cares about place."
There are so many examples I would like to highlight that I have decided to do a series of posts–a new one every now and then–so that I can show particular approaches or places in-depth. Later this fall, I am planning one on the public art of San Jose, California, one on the hanging signage I love, and a third on examples of that most kindly of literary mushrooms, the Little Library.
For now, I offer a brief overview of Northfield out-in-public art (not necessarily Official Public Art) I have enjoyed (and was able to photograph) over the past year. I have included anonymous graffiti as well as art visible from the street on private homes and businesses, as well as officially sanctioned art pieces.
This kind of addition of uplifting beauty and whimsy lifts our hearts and slows us down. We're more likely to say a few hellos or decide to patronize the local knitting store, bakery, or art gallery for that special gift instead of opting for gift cards or items from a big box or department store, and that is good for local merchants (our neighbors). The incentive to walk, making it not only possible but pleasurable to walk to a destination, surely a most healthy mode of transport for the individual, the community, the local economy, and the planet.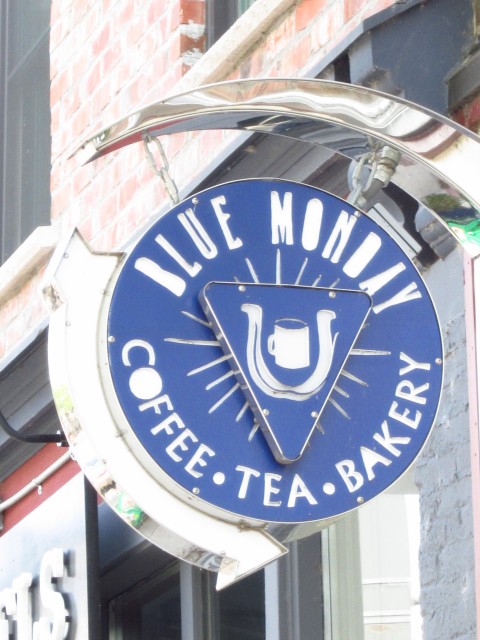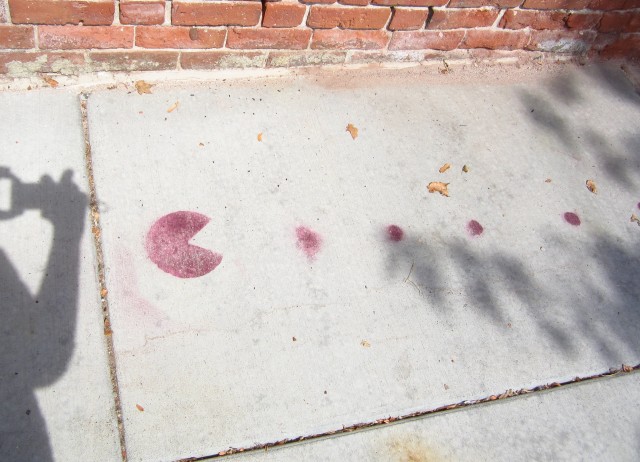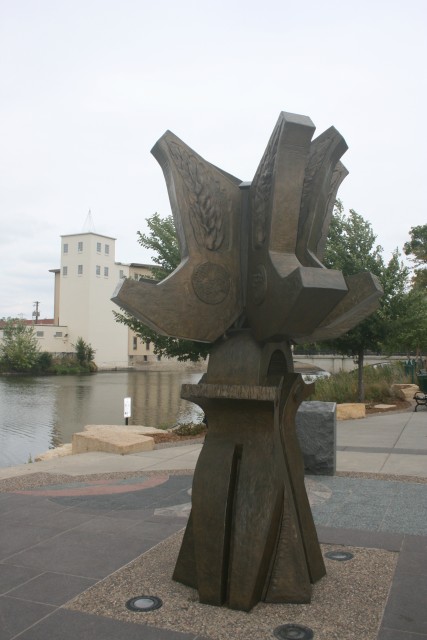 Here's the 2005 sculpture, "Harvest", by Ray Jacobson, in sight of the Ames Mill. Made to commemorate Northfield's 150 birthday, the sculpture represents shocked grain. Some also see three pairs of cowboy boots!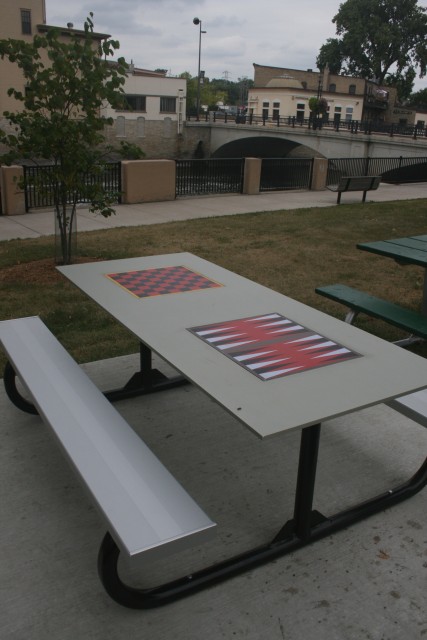 Merely games boards? Or keenly placed graphic art as well?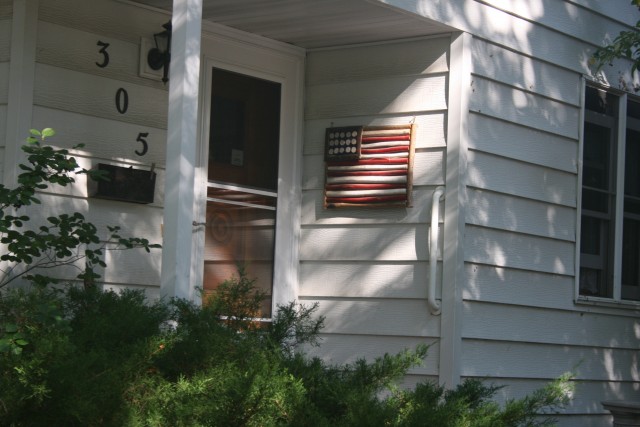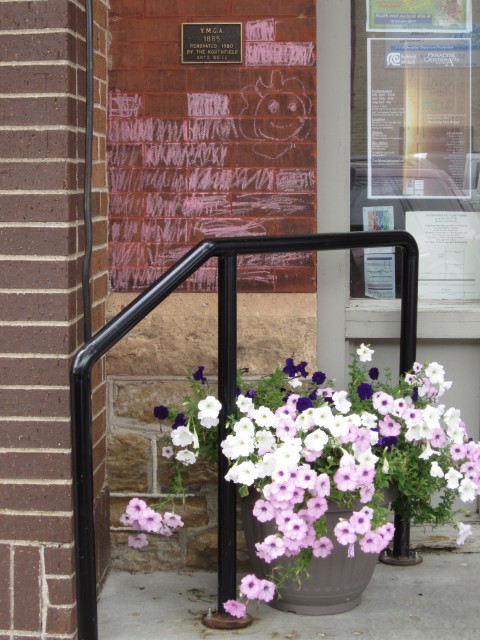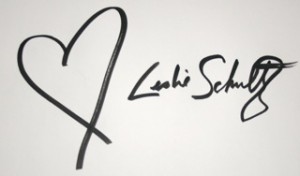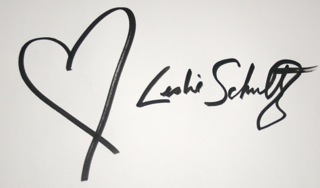 Thank you for reading this! If you think of someone else who might enjoy it, please forward it to them. And, if you are not already a subscriber, I invite you to subscribe to the Wednesday posts I am sending out each week–it's easy, it's free, and I won't share your address with anyone.