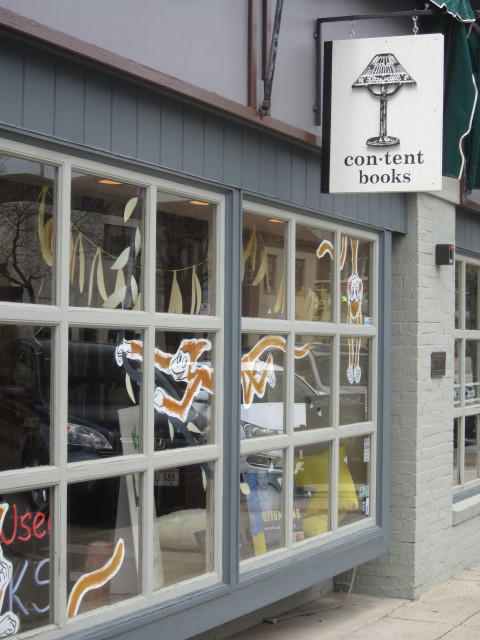 At a recent visit to a key Northfield literary hub, Content Bookstore, it was exciting to see my new book, Still Life with Poppies: Elegies displayed on their shelves during National Poetry Month.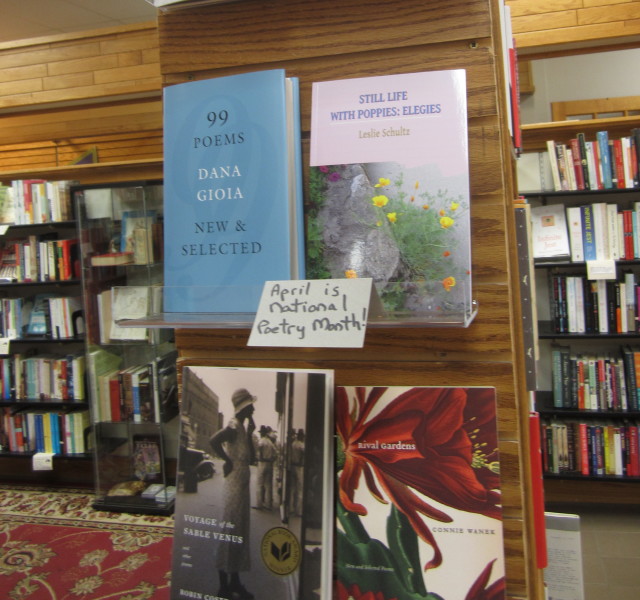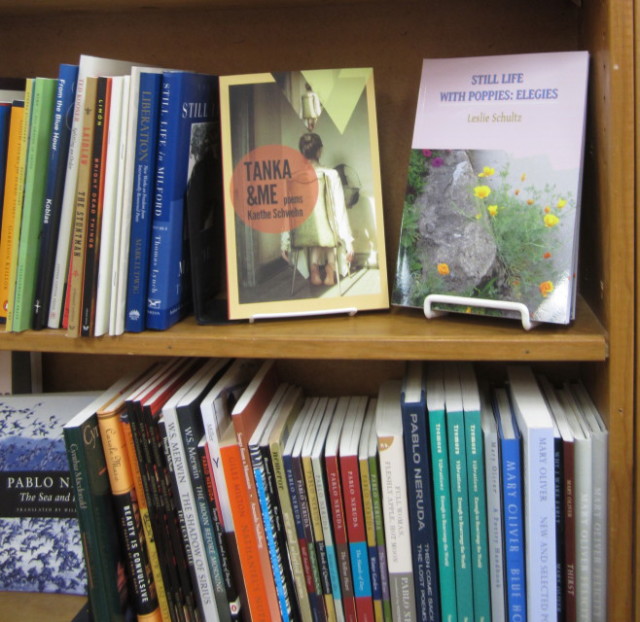 To have my own work mere inches from such literary luminaries and personal heroes as Pablo Neruda and Mary Oliver was a delight I shall not soon forget.
Next week, I will be the featured reader on Thursday, May 5, at Content Bookstore's monthly poetry series. I hope you will be able to come. The reading starts at 7:00 p.m., but if you are early there are plenty of enticing books to browse and comfortable places to sit. After my reading, there will be an open mike period when you are welcome to read one of your own poems, and I will be signing copies of my book.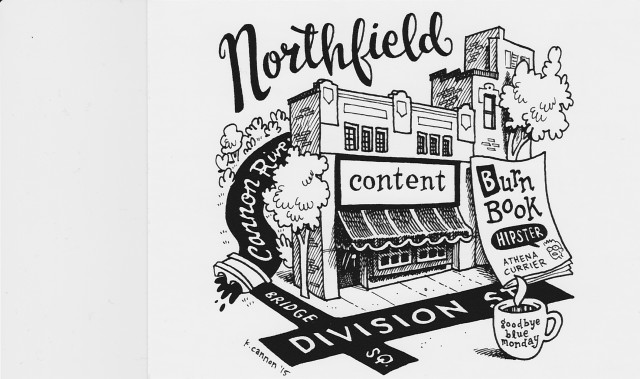 Also, tomorrow (April 30) is Independent Bookstore Day, and Content is celebrating in style. They have a whole day of special events planned for readers of all ages. Why not plan to stop by and share in the fun? It's on my calendar!
Happy Reading,
Leslie