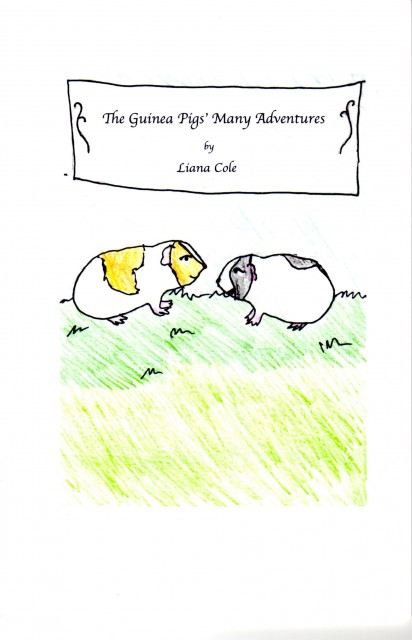 I have been a fan of books for younger children since I was one myself. One of my very favorite new titles is a chapter book called The Guinea Pigs' Many Adventures by Liana Cole. This debut publication combines skillful illustrations with the laugh-out-loud adventures of a band of domestic pets of several species and decidedly distinct temperaments. It was a sheer delight to witness the birth of this story over many drafts, and it is a true pleasure to share it with you through an interview with the author.
Welcome, Liana! Would you share with Winona Media readers what inspired your book?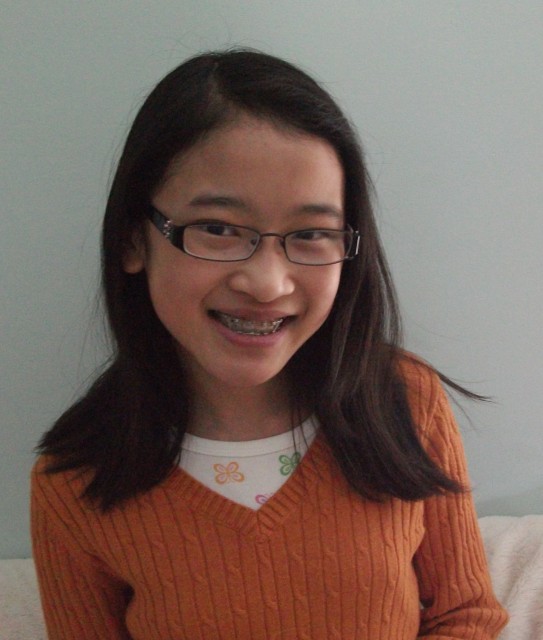 A major inspiration is sharing a house with guinea pigs. My sister, Atia, has two. The Warriors series inspired me to think of a story from the point of view of animals rather than humans. I love the Lord of the Rings series by JJR Tolkien that has adventure and many kinds of creatures talking together. These books aren't illustrated, but I also really like books that contain illustrations, so I decided to add illustration. Planning one per chapter was convenient.
To what genre does The Guinea Pigs' Many Adventures belong? Is it a satire, a tragedy, a romance, or a comedy?
It is definitely a comedy. It is funny, despite a few scary adventures. And it has a wedding!
When you knew for each chapter that you were going to do an illustration, how did you know which moment to turn into an illustration?
I picked the scenes with the most characters or the moments I thought would be the most fun to draw.
 Did you want your readers to know what the characters looked like?
Yes!
 I love that when I am reading any book. Let's talk about your characters: do any of them grow or change during the book?
Ariel becomes more sensible and sensitive, while Daisy becomes less sensible.
 Do they become a little more balanced?
 I guess they do.
Is there a similarity between your story and the Dashwood sisters in Jane Austen's Sense and Sensibility?
There is a bit of similarity.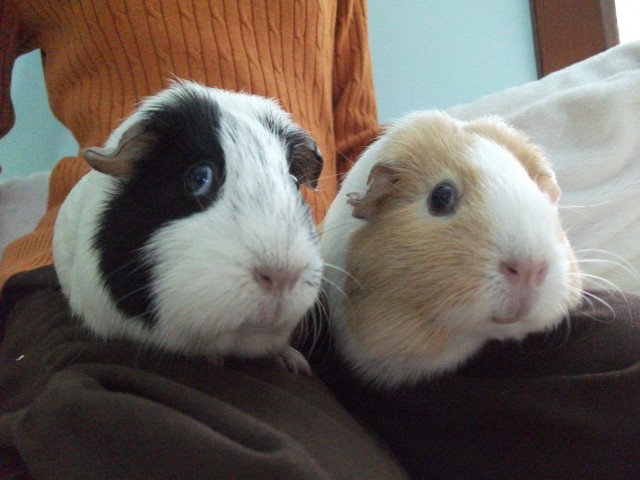 How long did the text and illustrations take, from the first idea to the end of the first draft, and then through revisions to this beautiful book? How many drafts?
It took a very long time to write it because I was doing it for writing group, writing a little more of it each week. I was pacing myself. The whole book has six chapters. The first draft took about a year. And then there were three drafts. I revised the text and the drawings.
You invented a very important word for this story—could you say a little about the word 'Gweep'?
It's a term that I think my family invented. The only time I have seen it in print is in And Sometimes Y when Alexa gets to meet Isabelle's new pets.
That's right! I am glad you reminded me of that! It is definitely part of Julia's and my vocabulary because of you.
I would say that 'gweep' is a human language approximation of the distinct shrieking sound guinea pigs make for all occasions. It's like 'cock-a-doodle-doo' for the sound roosters make—an example of onomatopoeia.
When did you decide that you were going to publish this as a book?
I have always really wanted to publish a book, and this was the first piece that I felt really satisfied with. I thought this would be a nice start to my books. I definitely want to publish more over time.
Do you imagine a shelf of different books, and each one says "Liana Cole" on the spine?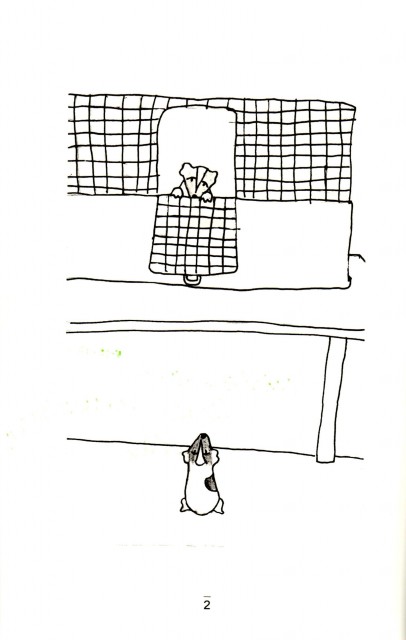 Sometimes!
I do the same thing with my own dream bookshelf! Many writers have an ideal reader in mind when they create their stories. Do you have a particular reader—real or imagined—in mind?
I think of a parent reading it to a younger child, someone six or maybe seven.
What was it like to move from a manuscript to a printed publication?
It was a very long process. Even after the main revisions were complete, there was lots of editing and proof-reading. My mother was a tremendous help in navigating through the software on lulu.com where I published the book. For the next book I do, I definitely want to learn more about how to do that part myself, but I am glad that I didn't have to do it all on my own the first time.
It can be overwhelming! It is really great to have someone technical in the family to help. Okay, here is an important question: where can people by a copy of the book?
On lulu.com. You can click on the link here or just search on my name as author in their public store.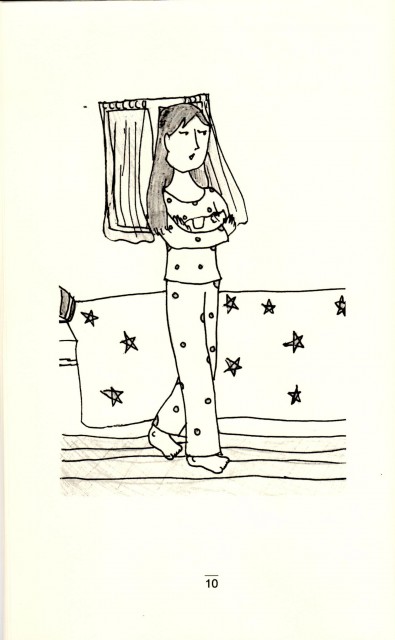 Are you planning any prequels or sequels to this story?
I don't think so. It would be fun to revisit these characters eventually, but I don't have anything planned now around them.
Are you turning over any other publishing projects in your mind at the moment?
Well, there is another story I am working on for writing group, about a raccoon named Millicent. I would really like to publish that.
Great! When you do, I plan to buy many copies! I just love Millicent. She reminds me of one of my favorite characters in literature, Mildred Lathbury in Barbara Pym's Excellent Women but I think Millicent is even funnier and more wry.  What else do you like to do besides writing fiction?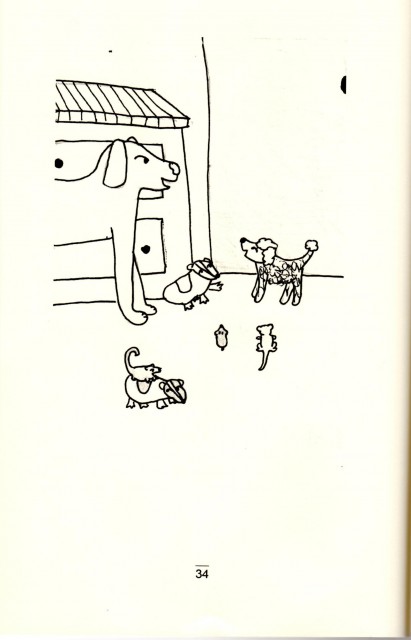 I like reading the Warriors series, the Lord of the Rings, all of Jane Austen. My basic goals are to read all of Jane Austen's novels, including Lady Susan and maybe the unfinished one, Sanditon. I really like to bake. I would like to own a cat, although I haven't gotten around to owning one yet. I love folk dancing and Bollywood movies.
My house is in a little town on a huge lot and it has lots of places for adventure. We have a four-season gazebo, a tree house, a garden and an orchard. We have an outdoor hutch so the guinea pigs can spend time in the garden in the summer. I have known many animals, and right now at I share my house with my parents, my sister, three Guinea Pigs (Ariel, Daisy, and Echo) a dwarf Djungarian hamster named Evenstar, a Golden Retriever named Ranger, and a fifteen-month-old dog, a Boxer-Viszla-Chow Chow mix named Sunshine.
Do you train animals?
I don't like the idea of training big animals but I would really like to do more agility training for the guinea pigs and hamsters. That would be fun to do.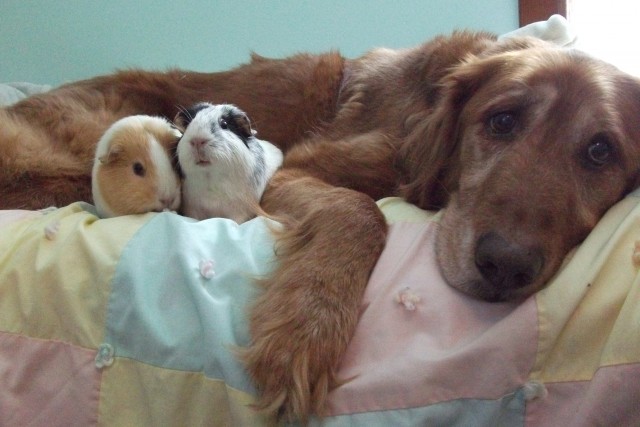 What is your favorite subject in school?
Reading and writing are my favorites, but I like almost all my studies.
Do you know what you want to do for your career when you complete school?
I want to be either a psychologist or a psychiatrist when I grow up. At first I wanted to be a surgeon, but now I would like to be in a position to help other people both medically and emotionally.
How about favorite places in the world?
I love the coast of Maine and I love Minnesota. I have had many adventures in both places. Some of those might show up—fictionalized, of course—in a future book.
Thank you, Liana!
You're welcome!