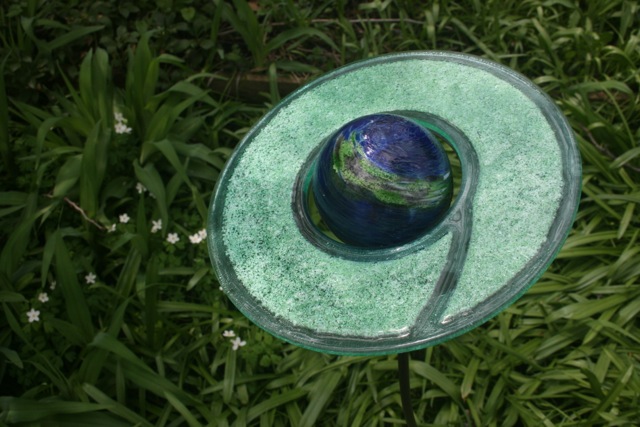 Since the first time I walked a labyrinth in 1995, I have been fascinated by this deceptively simple technology for mediation and healing. In 1997, with the help of Marilyn Larson, Tim and I created a seven-circuit concentric-style labyrinth in our garden in honor of our wedding anniversary. The next year, we lined it with field stone, marking the east-facing gate and cardinal points with large stones. Two years later, I used a photograph of our labyrinth as a focal point during labor. When Julia was a tiny baby, I walked with her in my arms when she needed extra soothing. Later she loved to pretend that our labyrinth was "The Castle of England."
During these years, I joined with Marilyn to explore the history and applications of labyrinths in two publications. We created a little publishing company called "Chronos Unlimited, LLC." Chronos, the Greek equivalent of the god Saturn, is, of course, the one who rules time and limitations and, hence, is associated with maturity, with building slowly, with integrity, to form something lasting.
As I write this, in the summer of 2013, our garden labyrinth has had to be de-commissioned because pot holes, tree roots, and winter heave rendered it unwalkable, though the large stones and the center circuit remain in place, and the outlines are still visible in the lawn. The publication that bears its image, however, A Pocket Guide to Labyrinths, is now in its fifth printing in twelve years. This little publication has Marilyn's beautifully rendered stippled drawings of twelve classic labyrinth patterns drawn from historic examples. These patterns can be traced by hand. For each, I composed open-ended questions, options for meditation. We collaborated on an introduction, suggestions for use, and a list of resources. As this excerpt makes clear our intention in creating the Pocket Guide: "In a culture both obsessed with and constrained by time and the body, our purpose is to explore ways to dance with time….to encourage each person to step outside of the daily headlong rush to begin to shape a new relationship to time based on personal reflection and knowledge of personal rhythms."
Twelve years later, as our culture has appeared to be speeding even faster, I are pleased that concurrently there are many modern labyrinths available to explore. One graces an island on the Carleton College campus, just a few blocks from my house, while another has been commissioned by Hennepin County Medical Center (HCMC); both of these were created by Marilyn. Later this summer, I plan to post an interview with Marilyn. Meanwhile, here are some views of the Winona Street labyrinth over the years, along with an article I wrote and read at a Northfield Arts Guild writers' event.
Click HERE to read 'Walking the Labyrinth', the article I read at the Northfield Arts Guild writers' event.
For a listing of other titles I have published on the topic of Labyrinths, please click HERE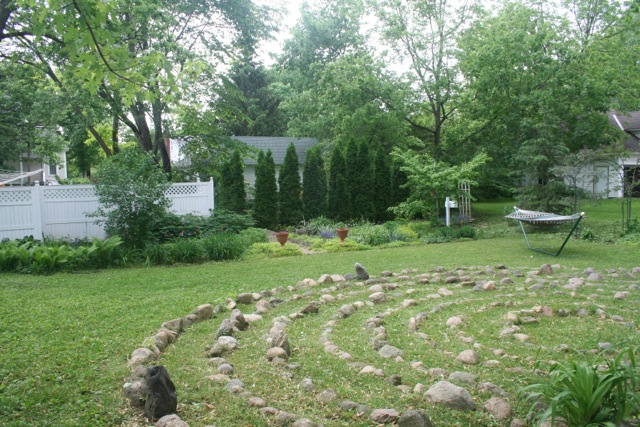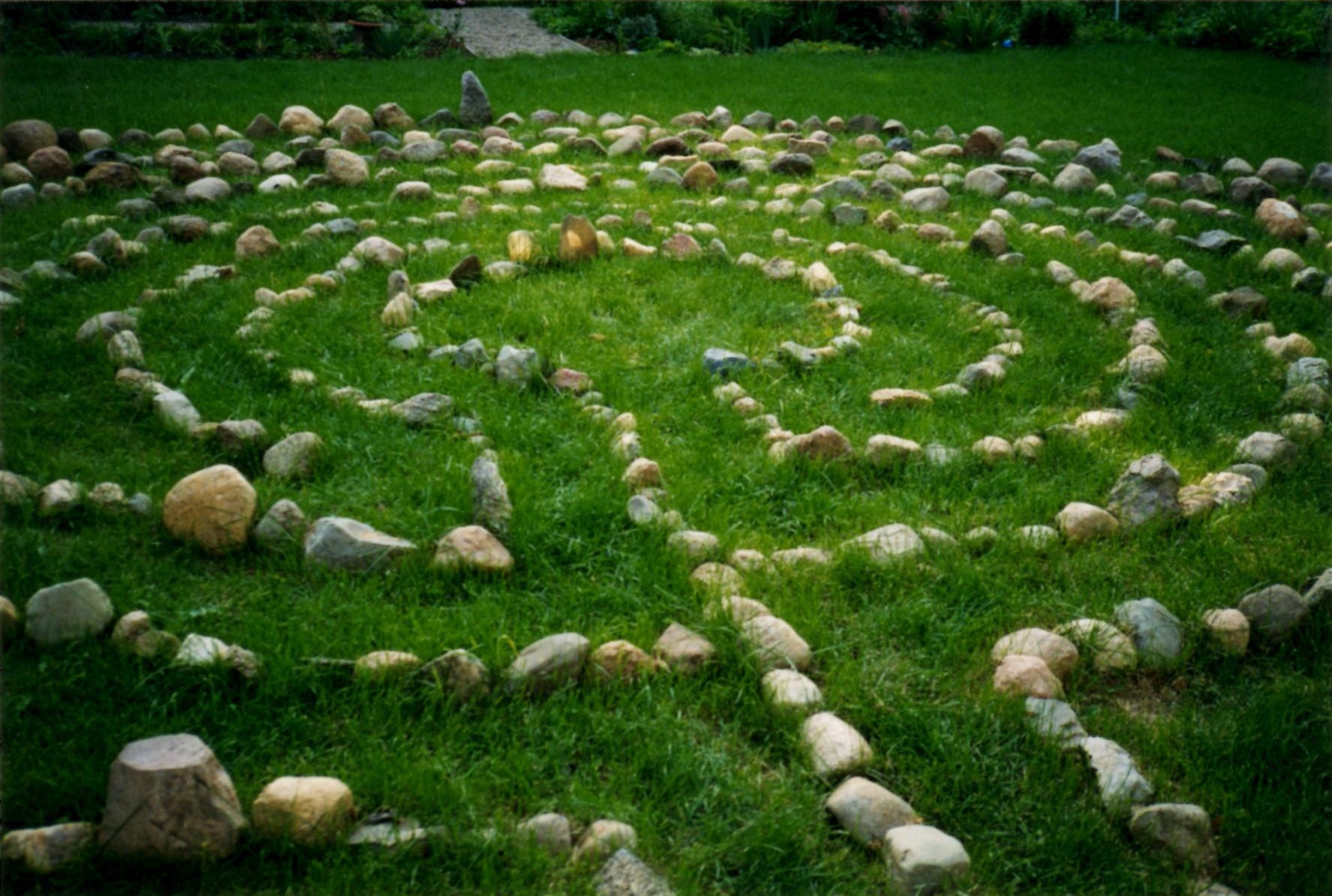 Credit for labyrinth photo above: Marilyn Larson (1997)
Julia in Winona Street Labyrinth (June 2000)