Julia has been interested in studying the Greek mythology,  language, history, and culture from a young age and has been steadily progressing since 2009. Below are a few of her favorite resources.
Language and Grammar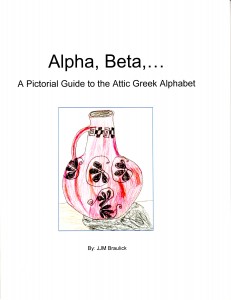 This is the primer on the alphabet Julia wished had existed when she began studying. It was published in March 2014. Here are two posts that provide details: a News Flash and "The Making of Alpha, Beta, …"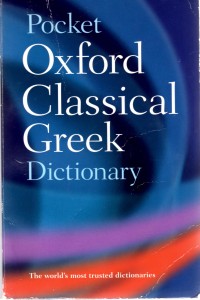 The Pocket Oxford Classical Greek Dictionary is compact, portable, and will serve the needs of beginning students–those who are working through a basic grammar text book. The back has a helpful section on proper nouns, enabling even the non-Greek scholar to look up names of places, historical persons, literary figures, and mythological characters with ease. The dictionary allows includes a section called "Top 101 Irregular Verbs" which provides a quick reference to the common quirky irregulars. It gives the present tense form of the verb, its meaning, and the first person singular forms of many tenses and voices (future, aorist, perfect, perfect middle/passive, aorist passive, and future passive.)
Julia's main grammar texts have come from the excellent but lamentably out-of-print two-volume Athenaze course. Currently (spring 2014) she is completing the 23rd of 31 total chapters. She likes very much the way each chapter is organized. Each section within a chapter opens with new vocabulary; followed by a new installment of a ongoing stories–first the adventures of a fictional family that take many twists and turns, then various passages from writers such Herodotus and Plato, and eventually returning to the original story but the reader discovers with delight that she or he is following the plot of a comedy by Aristophanes; a lesson on grammar; and then a mix of small exercises, a reading comprehension passage, and/or an English passage on Greek history or culture.
Julia likes how Athenaze is never unduly repetitive–it has remained engaging over five years of methodical study. Completing the two volumes gives the student a comprehensive overview of Greek grammar and much vocabulary. Also out-of-print but worth searching out are companion teacher guides (essential without a tutor!) and the workbooks.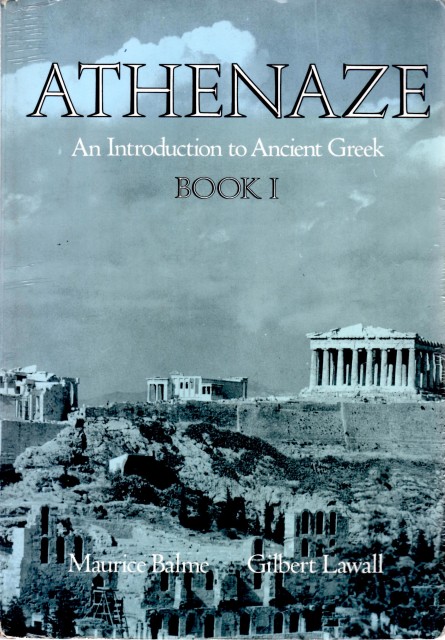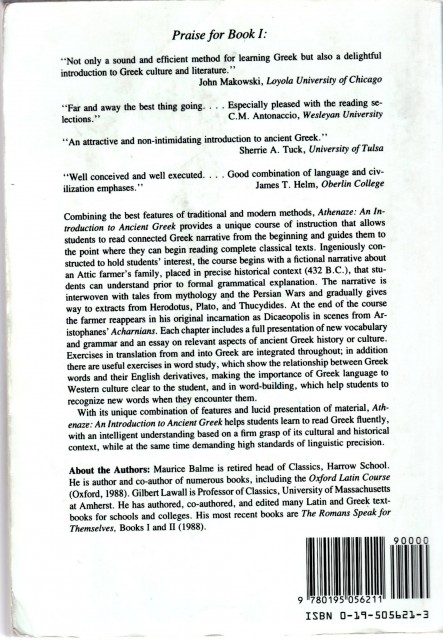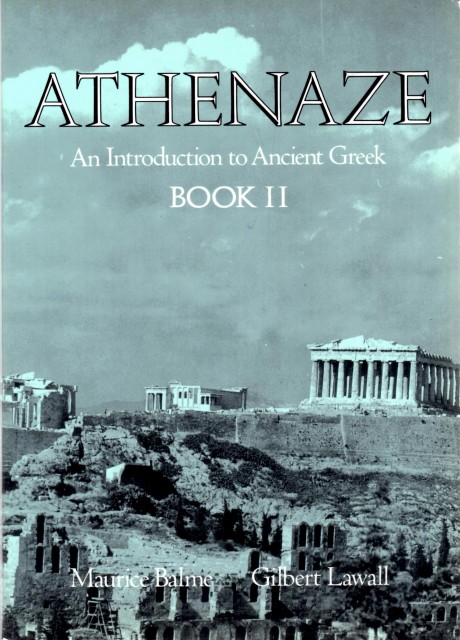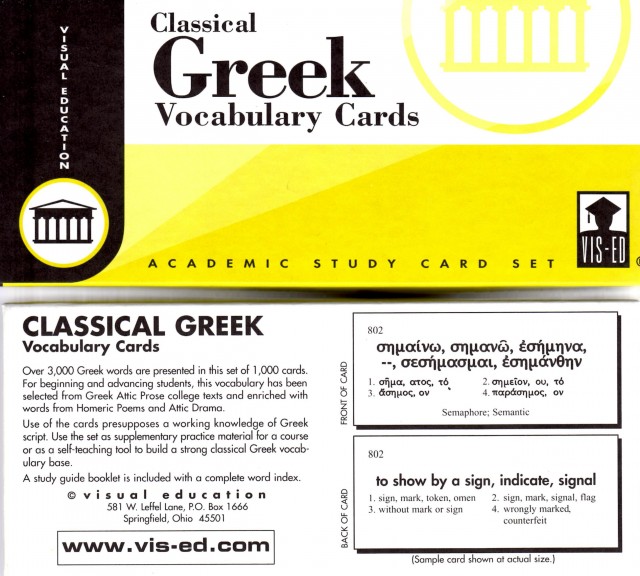 These flash cards help a student reinforce vocabulary (and some grammar) in a very compact form, and provide some new vocabulary as well. (Good for those who enjoy working with flash cards.)
Mythology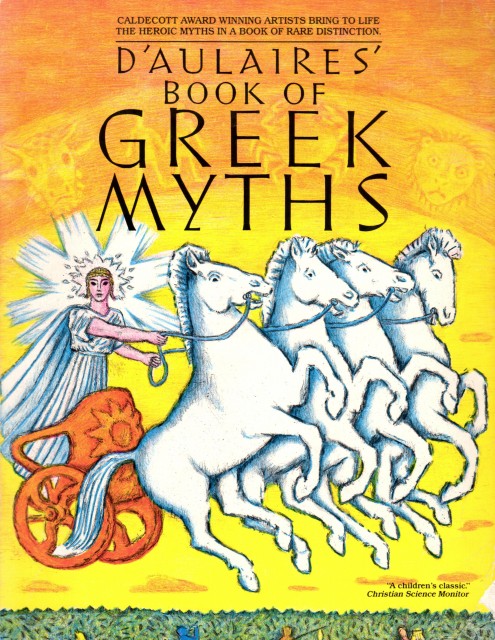 This is the ur-text for both Julia and Leslie in terms of Greek mythology! This work by Caldecott Award winning artists, the husband and wife team of Ingri and Edgar Parin D'Aulaire, was first published in 1962. It is an inspired–indeed, unparalled–retelling in words and compelling illustrations of the key information in Hesiod's Theogony, and makes a terrific introduction to other works on the subject, both primary and secondary sources.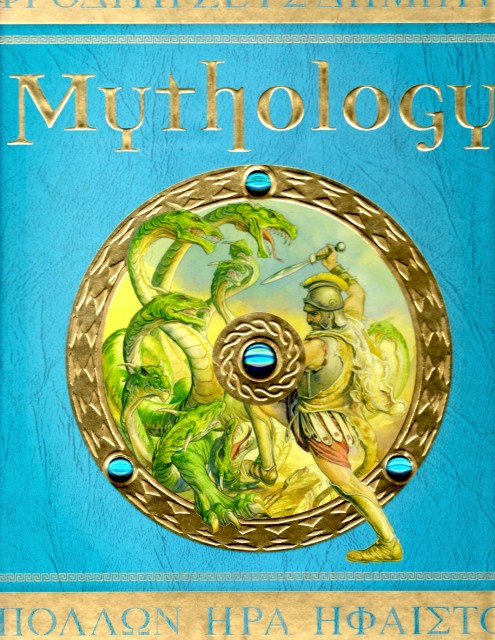 Candlewick Press' Mythology is another is a fun and fantastical adventure that weaves Lord Byron and other 19th Century Victorian explorations into the timeless mythical landscape of ancient Greece. Julia was given this book by a neighbor when she first began to study Greek, and she recalls the fun of puzzling out the Greek letters on the cover, which spell out the names of the gods. The book is lavishly embellished with drawings, photography, engravings, pockets with removable surprises, pop-ups, and even a golden feather turned into a writing implement. A three-D work of art, this book might be too intense at the end of the story for very young readers.
Purchased to prepare for the National Mythology Exam, the compendium Myths of Greece and Rome by H.A. Guerber (originally published in 1893, and kept in print now  by the admirable Kessinger Legacy Reprints) has found a permanent place in our library. Julia thoroughly enjoys the old-fashioned retelling of these myths, but cautions that some modern readers may take issue with out-moded attitudes at times (such as the use of the word "heathen" to describe the ancient Greeks). It is printed in black and white, with large print text and numerous illustrations drawn from the annals of art history.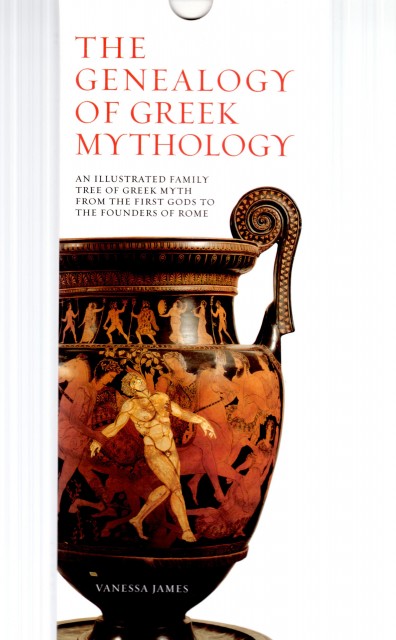 The Genealogy of Greek Mythology by Vanessa James (Melcher Media/Gotham Books) packs an enormous amount of information into two sides of an accordion-fold format; it also includes page numbers, should the reader have limited space to open it and includes a valuable index in the back. Both sides contain beautiful illustrations and copious genealogical material on Greek gods, and mythological creatures and characters. The primary format is that of the family tree supplemented by brief commentary.  This work also has a permanent place in our library, and is our go-to reference for such questions as "Who were Hermes' grandfathers?" arise.
The Teaching Company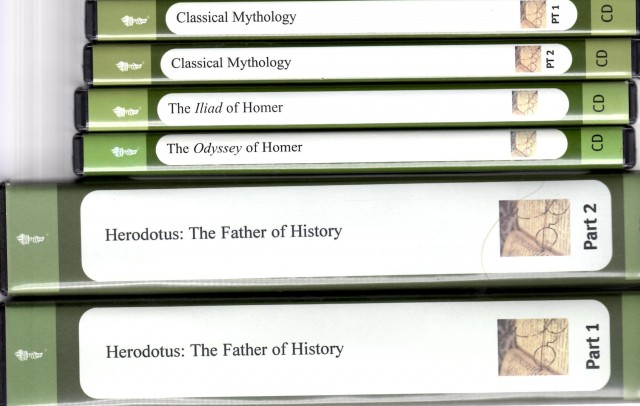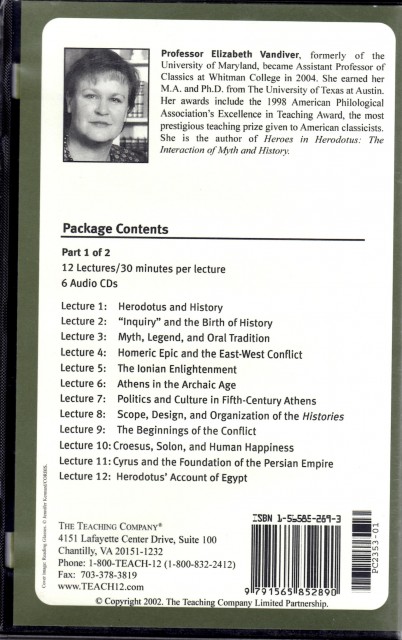 The Great Courses/Teaching Company materials are useful for many subjects, and they are very helpful for the study of Classical history and literature. The many courses offered by Professor Elizabeth Vandiver have provided context and thematic analyses that we could not easily have gotten from reading the translations alone. Her examination of Classical mythology and lectures on individual works such as Iliad and Odyssey are scholarly delights that repay repeated listening/viewing.
There are many fine translations of the Iliad into English. Our favorite rendering of Homer's epic poem is this translation by Richmond Lattimore, first published by University of Chicago Press in 1951. This volume contains a complete and very readable introduction not only to the poem but to the history, legends, and poetics with which Homer was steeped. The original Greek poem is written in dactylic hexameter, a form that is unsustainable for a long work in English. Lattimore uses a free six-beat line to give a sense of, without replicating, the Greek rhythm. This compelling epic is quite graphic in accounting of hand-to-hand combat and the death of warriors, and so younger readers might be frightened by the vivid violence.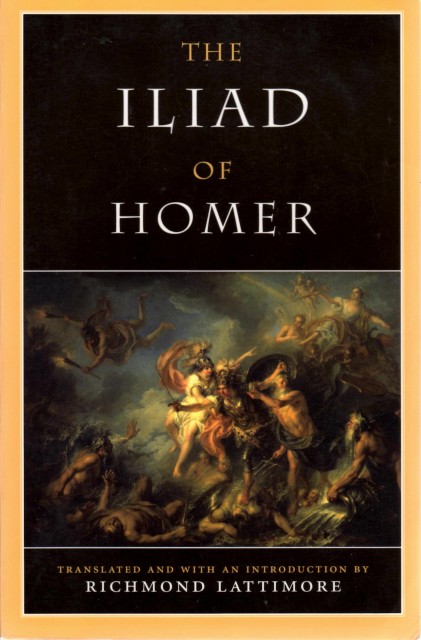 Greek Myths: Tales of Passion, Heroism, and Betrayal by Shoshanna Kirk with illustrations by Tinou Le Joly Senoville (Chronicle Books) is asmall,  beautifully made book that organizes the retelling of selected myths to illustrate key human qualities such as "Cunning" (Odysseus and the Cyclops, the birth of Athena, Hermes and the Cattle of Apollo). The book also includes maps and a short glossary. There is graphic content in some tales, so use appropriate caution for young readers.
Homer's Odyssey tells the ten-year tale of Greek king Odysseus as he makes his journey back to his home island of Ithaka after the fall of Troy. Our favorite translation, by poet Robert Fitzgerald (Vintage Classics) was first published in 1961 and retains its vivid storytelling power without sacrificing scholarly accuracy. Each of the epic's twenty-four books are given evocative chapter titles (such as "A Goddess Intervenes" and "The Trunk of the Olive Tree") and are rendered in a flexible, iambic verse. The final text had the benefit of comments (overall or in different sections) by many eminent literary artists and scholars, including Dudley Fitts, Sally Fitzgerald, John Frederick Nims, John Berryman, Randal Jarrell, John Crowe Ransom, and Ezra Pound. Each chapter also  has a lovely engraving by Jackie Schuman. A fascinating postscript shares some of Fitzgerald's field research to the Greek Islands and decisions as translator-artist.
Perhaps no retellings of the Greek myths have been more influential than that of Roman writer Publius Ovidius Naso (43 BCE-17/18 CE). This translation, by Arthur Golding, is the classic one of 1567 used by Shakespeare as a source  for many of his poems and plays. Reissued by Paul Dry Books in 2000, this edition was edited by the eminent John Frederick Nims with a new essay by Jonathan Bate called "Shakespeare's Ovid".
For a more contemporary Ovid sampling, try dipping into the remix selection by the redoubtable Ted Hughes (Farrar, Straus, Giroux; 1997) published in the last year of his Poet Laureate term prior to his death in 1998. These selected tales are rendered in various stanzaic and metrical modes; all offer Hughes' "vigorous and supple" storytelling. This set of translations was awarded the Whitbread British Book of the Year Prize in 1998. Our only regret–understandable given Hughes' marital history–is the omission of our favorite myth of Baucis and Philemon.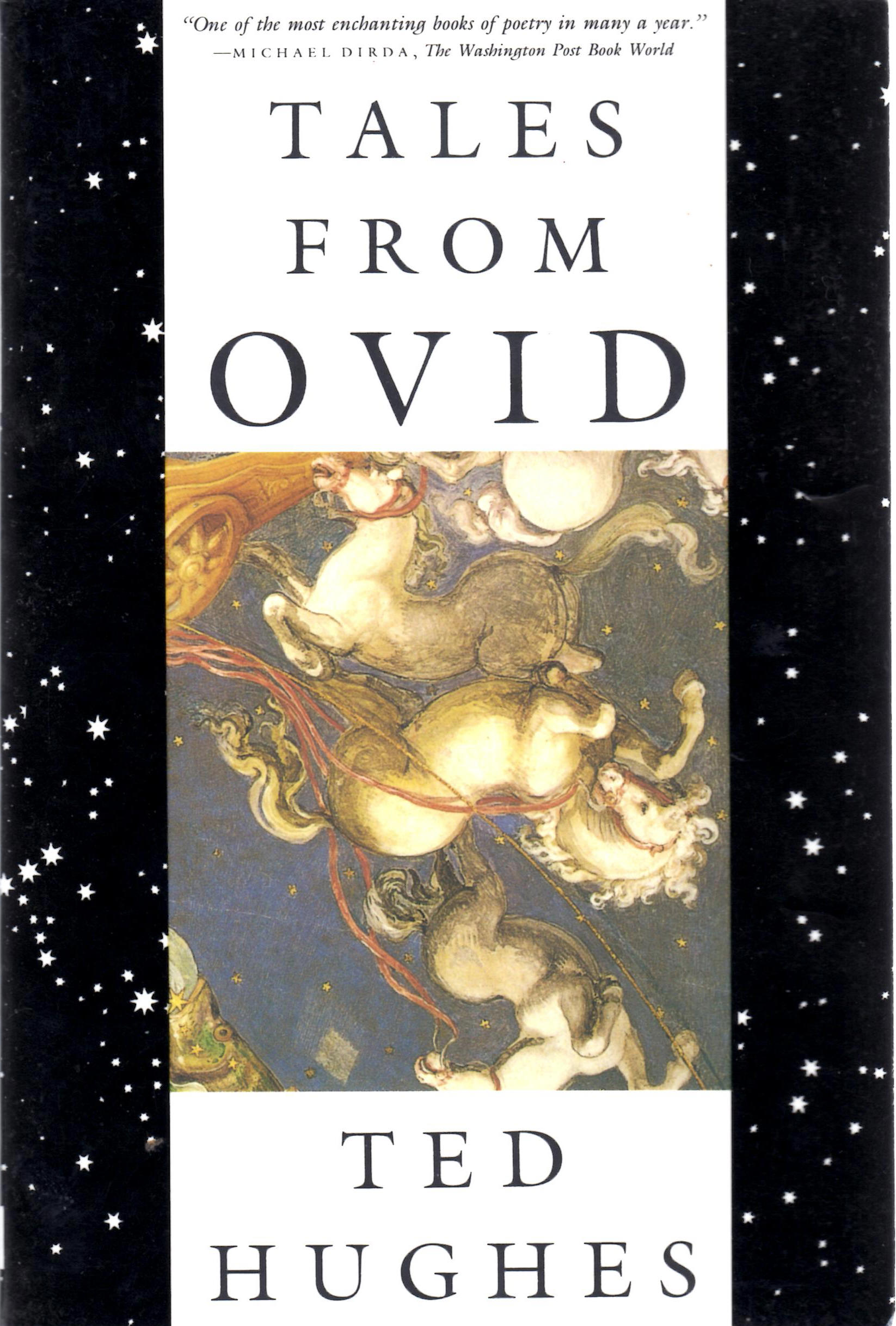 History and Culture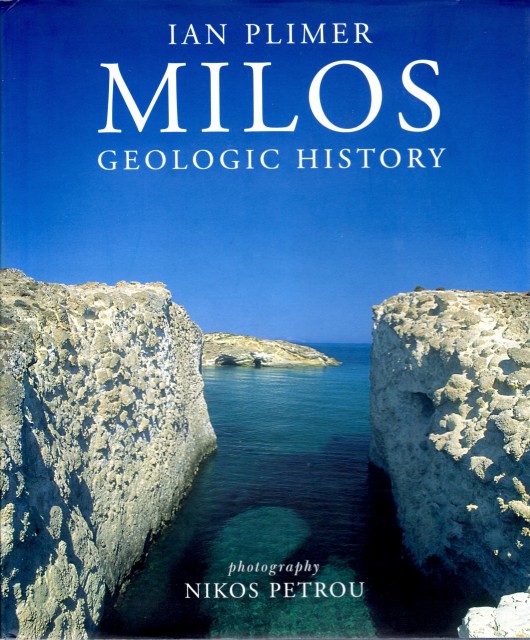 Ian Plimer's Milos: A Geologic History was commissioned by the Silver & Baryte Ores Mining Co. With highly readable prose and lush photography by Nikos Petrou, it conveys the great drama of the geologic forces that have given rise to this beautiful island, as well as the human activity that the island has seen, including a mention of the creation, the disappearance, and the resurfacing of the iconic sculpture of the Venus de Milo. It concludes with speculation about the island's future.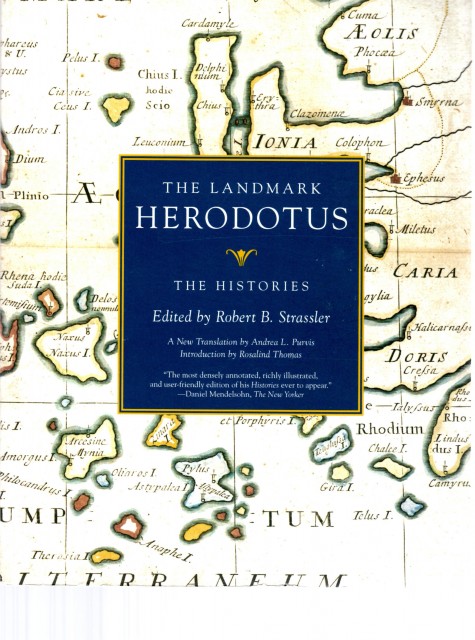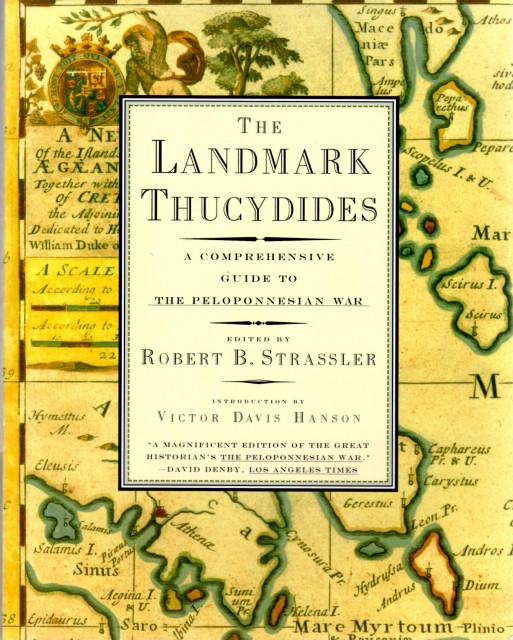 The two volumes of the Landmark series, edited by Robert B. Strassler, offer a scholarly yet user-friendly way to tackle the primary sources created by these two key Greek writers: Herodotus, considered by many "The Father of History" and (in our opinion), king of travelogue, tall tale, anecdote, and received oral history; and Thucydides, his successor who (perhaps) modeled his style and methodology in opposition to Herodotus, in writing in a straight-forward, cause-and-effect manner on targeted events of recent history, i.e., the Peloponnesian War. Both volumes offer very readable English translations (by a variety of talented translators) of the Greek texts with notes helpfully running alongside in the margins. Each page contains a headline feature that encapsulates the key content of that page. Other features include: a plethora of maps and photographs, a glossary, calendars and timelines and indices.
Just for Fun
Percy Jackson and the Olympians, a hugely popular series, is fluffy, but does contain a lot of mythical information in a modern and action-packed context. It has many spin-offs and is generally a very entertaining and somewhat educational read.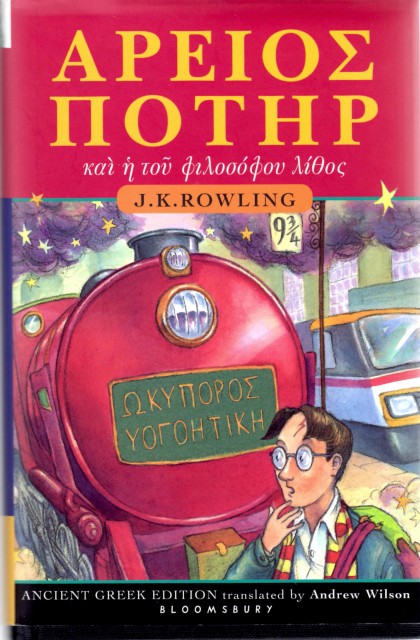 ΑΠΕΙΟΣ ΠΟΤΗΡ ΚΑΙ Η ΤΟΥ ΦΙΛΟΣΟΦΟΥ ΛΙΘΟΣ is a translation of Harry Potter and the Philosopher's Stone into ancient Greek. Besides the fun of this book actually existing, it is a nice translation, as much as we can testify without optimal knowledge of Greek. Andrew Wilson, the translator, runs a Classics Page (which tells the whole back story about translating Harry Potter) and is a Classics scholar.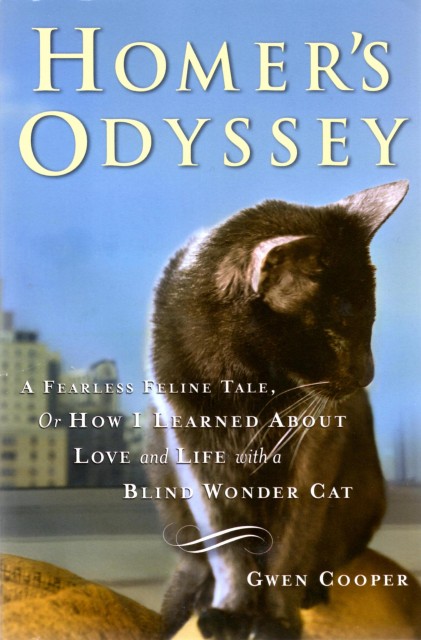 The unlikely hero of Homer's Odyssey–a true story (with a forward by the vet who saved this heroic and loving blind cat)–is testimony to the enduring legacy of Homer's epic stories.