Corrine Ila Wellendorf Heiberg (February 3, 1934 to September 9, 2017) was my neighbor and dear friend from just about the first minute Tim and I moved to our current home in April of 1996.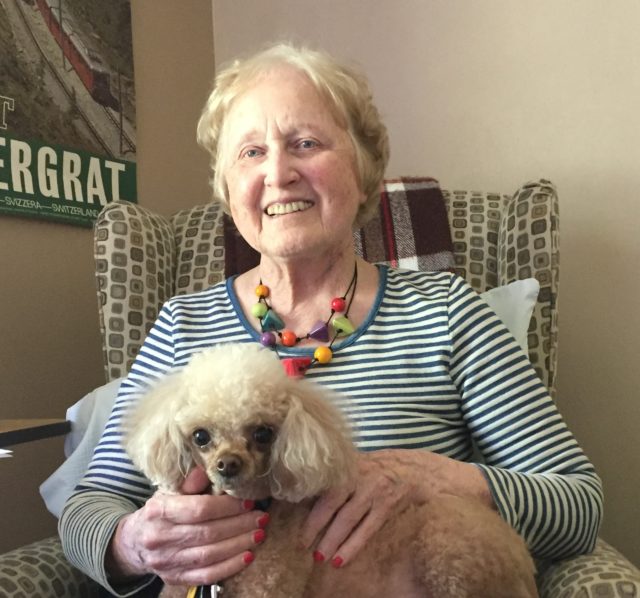 (Peanut, a keen judge of character, always made a beeline for Corrine.)
We shared a love of gardening, and she taught me much about local prairie plants, even generously sharing slips of native species from her own garden. Corrine was a dedicated conservationist, and helped to establish River Bend Nature Center in Faribault where Julia took classes. For many years, we had a tradition of going together to the Northfield Garden Club's annual Garden Tour. Many of my favorite photographs were taken in her garden.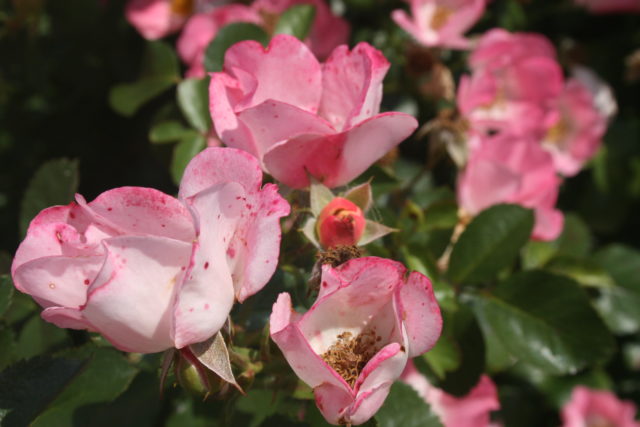 She was an artist, a skilled teacher of Home Economics, and a spectacular seamstress. Corrine and I shared a love of textiles, Hmong needlework, and quilting. To mark my 50th birthday, Corrine gave to me an heirloom from her own family, a fragile but riotously colorful silk-and-embroidery crazy quilt made in the 1890s. It is now hanging, safe from direct sunlight, above the desk in my office.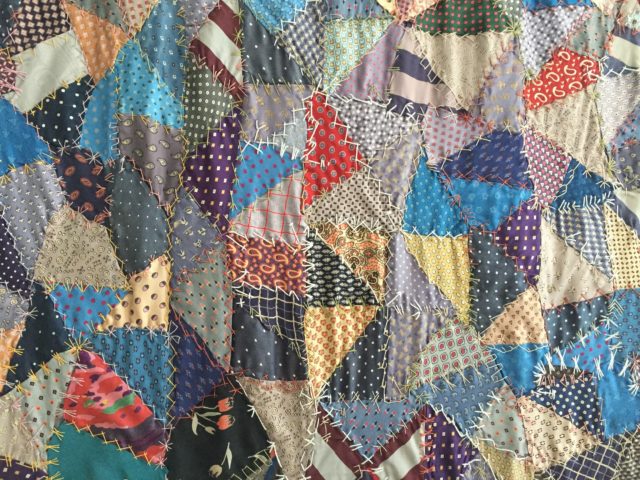 Corrine and Elvin, her husband of more than sixty years, spent their early married years in Germany, where two of their three sons were born. Travel was a shared pleasure, often combined with in-depth study. They always brought back stories and objects to share, along with wonderful images. Yet, although Corrine was a sophisticated world traveler, I think of her most often in terms of home. She was a volunteer and an involved neighbor, as well as a friend. And she was a mentor to me, a skilled weaver of those traditions that create and sustain meaning. For example, she made a point to come when I exhibited photographs or read my work, and it was a comfort to know she was there. Each December, she and Elvin would come to our house for a Christmas tea, and they would always wear Norwegian sweaters!
Perhaps I think of her most often in February. Corrine was a firm proponent of the "Birthday Month." A single day just isn't adequate to contain birthday joy. When Julia was young, Corrine gave our family the "Birthday Plate" from her own childhood. When she was a girl, her piece of birthday cake was always served on this special, hand-painted plate.
We have continued the tradition. Below is a piece of my birthday cake from January 2018, made by another kind and skillful neighbor. (Thank you, Raymonde! So delicious!)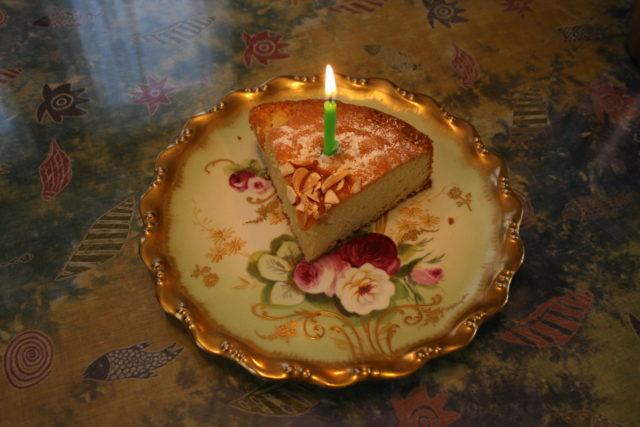 This year, on Corrine's birthday, I am keenly aware of how my life has been enlarged immeasurably because she reached out to me on that day in April 1996. When I was with her, I felt safe. I felt loved. And I felt interested to know what she thought about everything. This week, I bought some roses to remind me of her garden.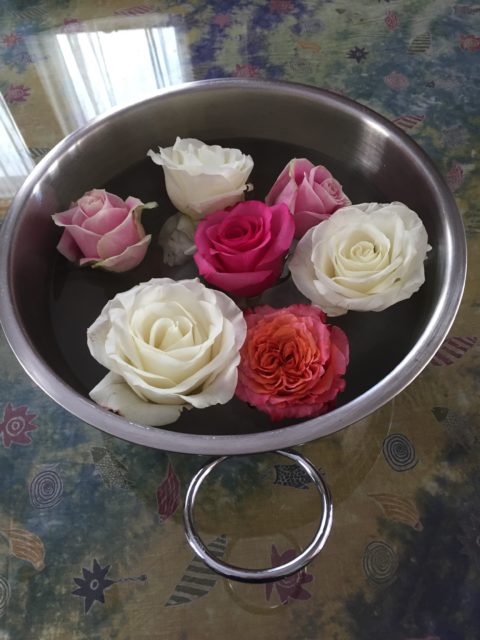 Corrine's favorite color was blue, and this glass disk, which used to hang in the Heiberg picture window looking out on the Carleton Chapel, now hangs in our own south-east bit of sky. Even in the darkest, most grey, and saddest days, if gives us our own dependable patch of blue sky.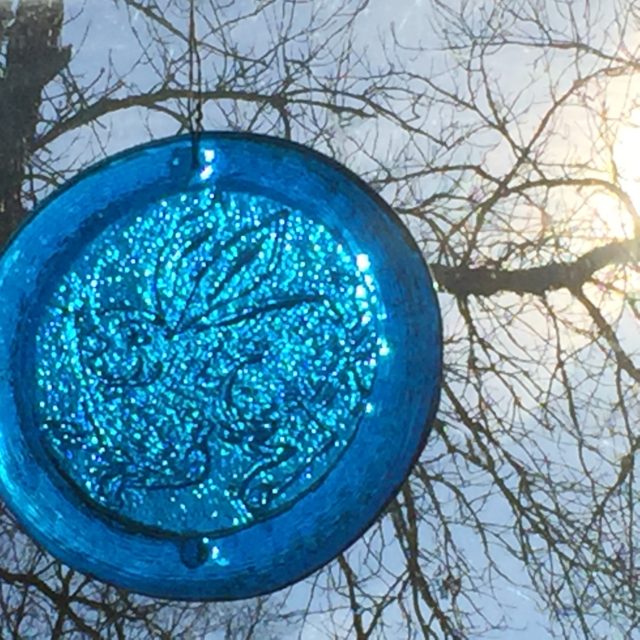 Thank you, Corrine, for being such a true and inspiring friend, to us and to so many.
Leslie