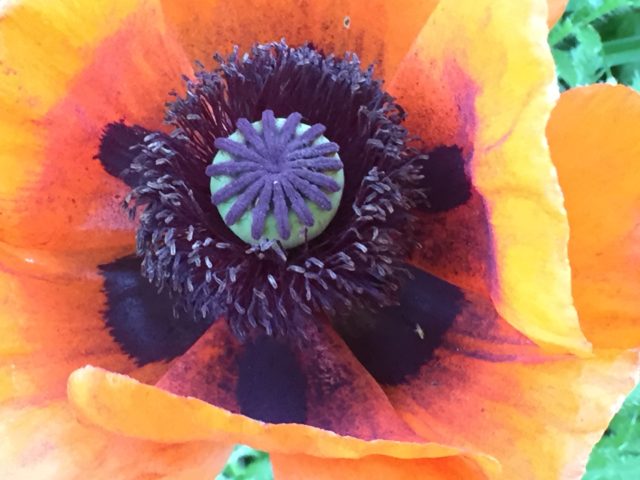 I am just about to mosey out to the front porch with Tim, long lens camera & tripod (thanks, Karla!) and Celestron eclipse-viewing glasses. Who knows? Perhaps the clouds will stay parted long enough to see something.
Meanwhile, I thought I would share again this poem, composed during National Poetry Writing Month 2016. It is part of new book manuscript, Cloud Song, that will be forth-coming next March from Kelsay Books. More on that nearer the Vernal Equinox!
May your day be a truly stellar one, whatever you are doing, wherever you are!
Leslie
DAY STAR
      for Jan Rider Newman
Here in the early dark, waiting
for the sun to travel again
over the curve of the earth,
its daily round,
and hearing birdsong,
I understand: the whole world
waits, as we did.
I think of traveling to your house,
so long ago, visiting.
Our garden chairs set beside
your red sub-tropical blooms,
the box of old negatives
at our feet, tea-dark strips of film
we layered into visors.
Laughing, we looked boldly
into the doubled dark
of that solar eclipse,
waiting,
certain as songbirds,
for the sun,
its radiant return.
Leslie Schultz