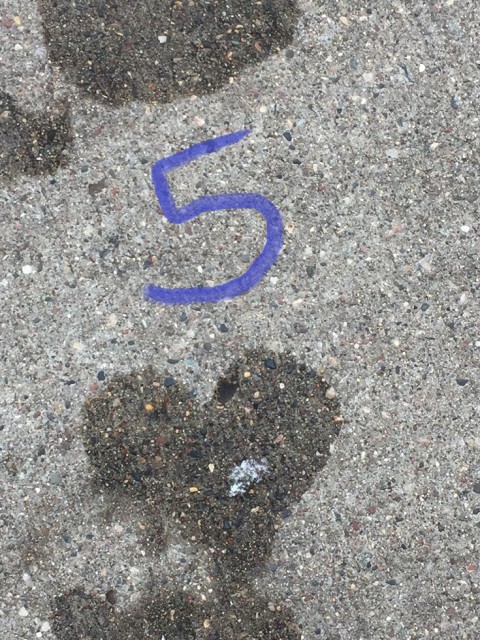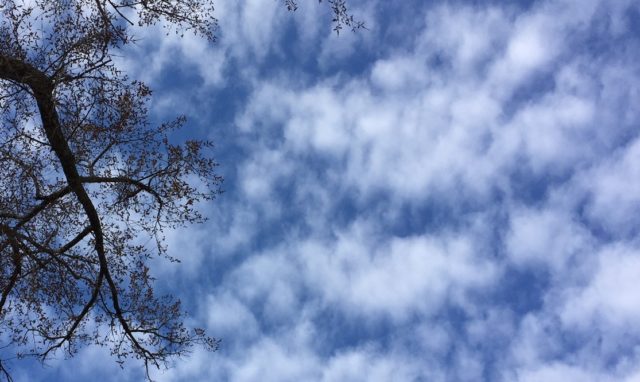 Maple, Sky, Clouds
White dappled blue, tapped by red—
looking up at the spring sky
upends my human head.
I don't imagine I now can fly;
I feel as though I'm falling
into a welcoming well;
that something or someone is calling
or ringing a silver bell,
inviting me downward, and deeper
than I've ever ventured before—
Like Alice, I'm falling steeper
than the earth's magnetic core,
and I'll finally get to the bottom
of something I need to know,
where something waits, wise and solemn,
beneath this sweet vertigo.
Leslie Schultz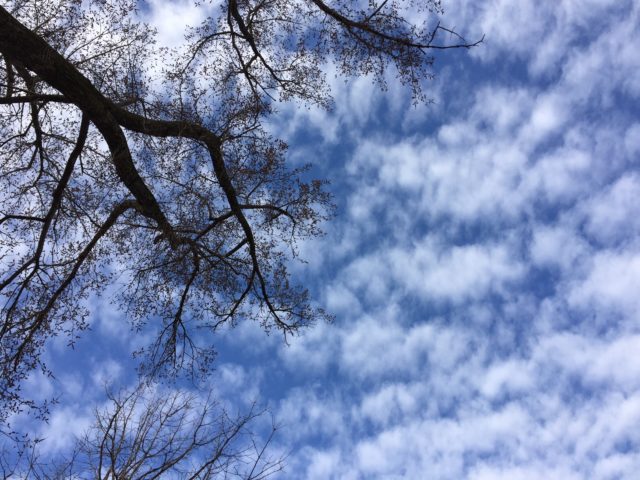 I find it both nerve-wracking and exhilarating to write a new poem and make it public on the same day. It helps if I regard it in a painterly way, as a sketch or a plein-air study. Today's poem was inspired by these images I took yesterday in our garden, and, despite the formal differences, by the NaPoWriMo prompt inspired by Mary Oliver. (The NaPoWriMo site has a link to a rare interview with her.)
Check out other participants at the NaPoWriMo Challenge 2017 home site!