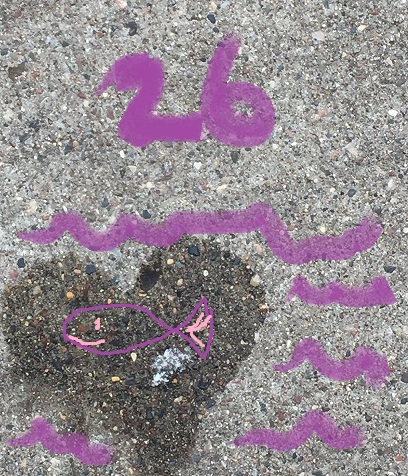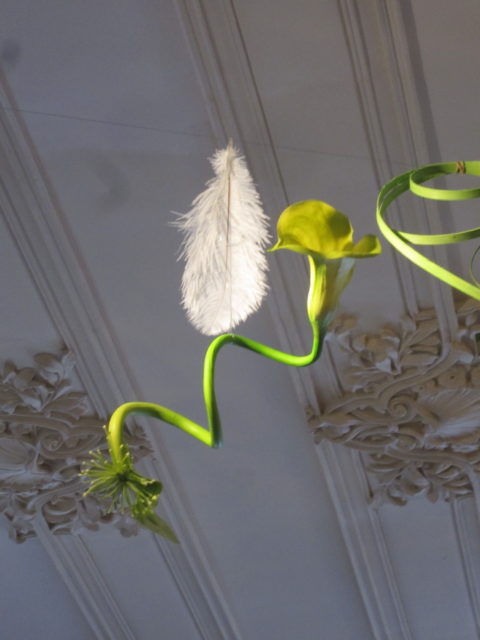 Shadow Fall
for Tim
"The Higgs boson is invisible,
but visible as a shadow falling
on the collided particles."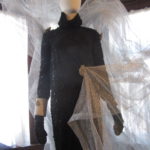 This idea of a dress
absorbs and reflects
the light of the mind,
exciting particular
clouds of knowing
and unknowing.
Unwearable, fixed, it
conjures the constant instability
of that all-penetrating field
shuttling silently but
musically—warp and weft
strung and unstringing
eternity. Here we
might glimpse particles
of our own excitement
at life, those little
bursts of vertigo
and joy, see how
we, too, just might be
incised into the universe,
part of the blind intaglio
of what we divine.
Leslie Schultz
Earlier this month, I asked Tim to give me a challenge word to work into a poem. His word? "Higgs boson."
Tim reads far more deeply in science than I do, and has recently been looking at Most Wanted Particle: The Inside Story of the Hunt for the Higgs, the Heart of the Future of Physics by Jon Butterworth (a Christmas gift from Julia.)
I've been mulling his challenge for a few weeks. Hmmm….maybe I was stumped?
Today, I thought of the very exciting exhibition mounted two years ago by the American Swedish Institute in Minneapolis in honor of 2013 Nobel Medals in all fields, including the one to Peter Higgs for physics. The exhibit combined information on the awards with new creations in music, fashion, and floral design inspired by each. In particular, the memory of how designers Josephine Bergqvist and Klara Modigh interpreted the concept of the Higgs boson gave me a way into making my own interpretation in poetic form.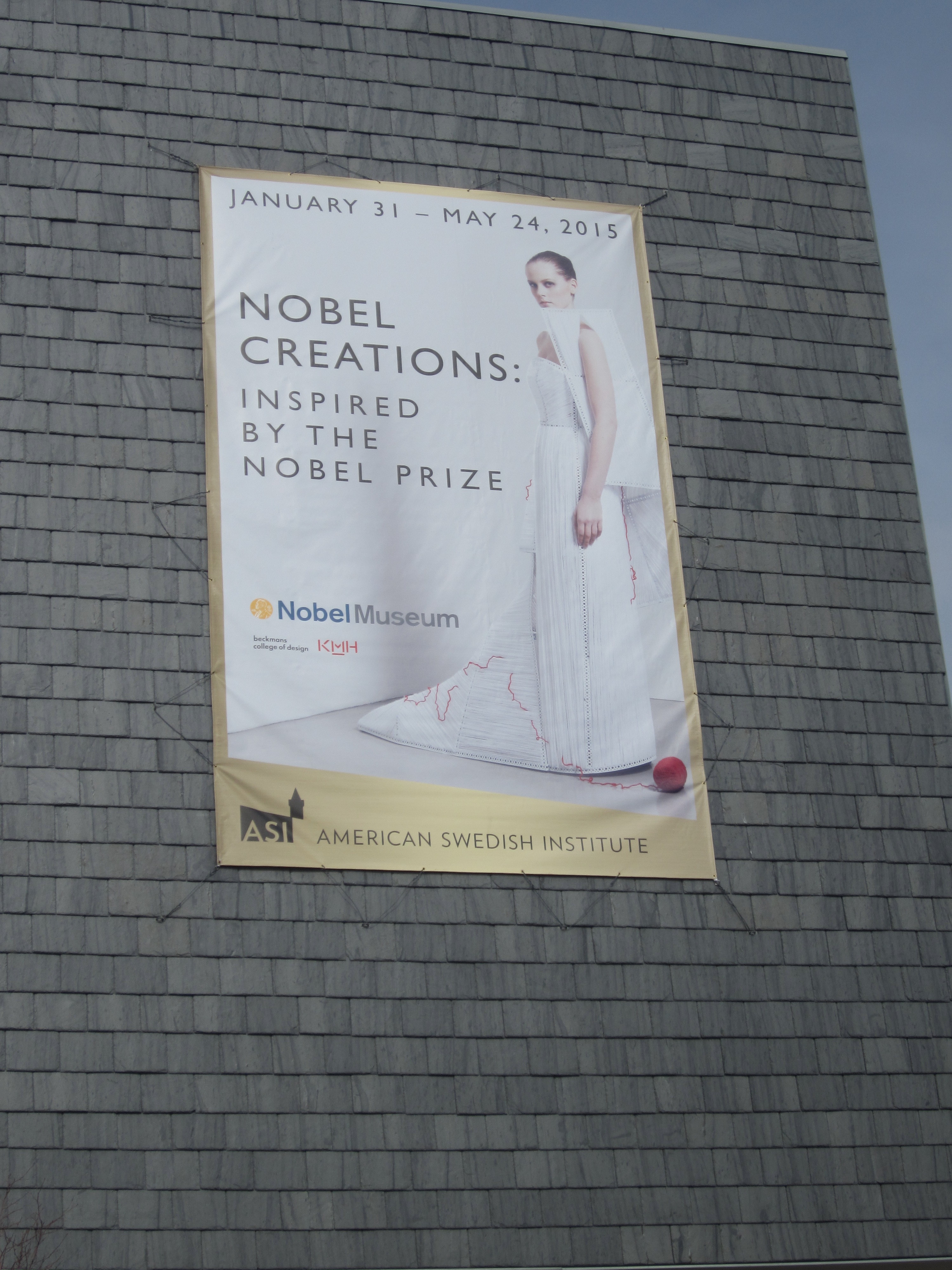 I went several times, passing, mesmerized, through the galleries and taking the photographs below.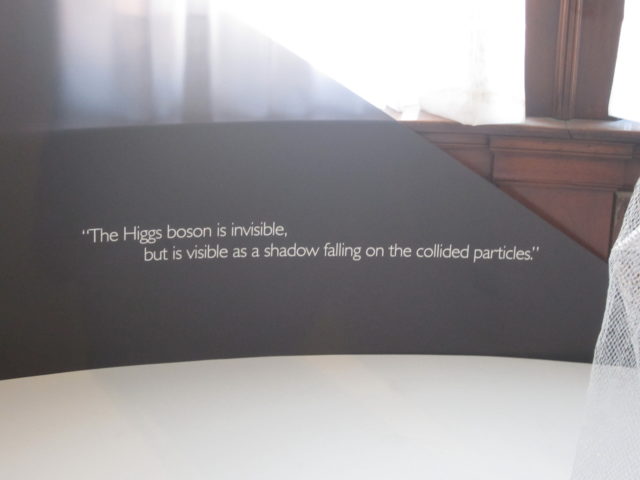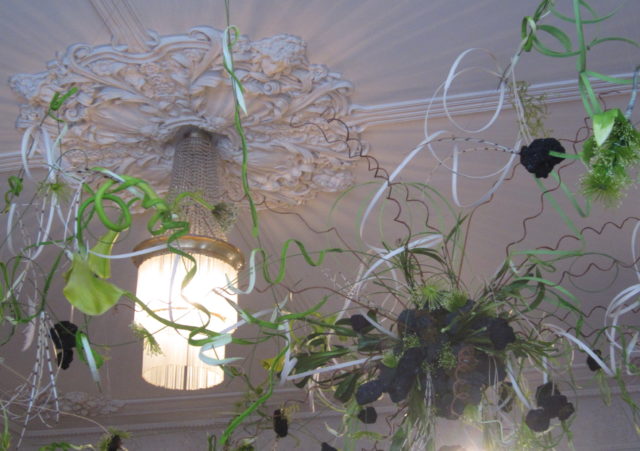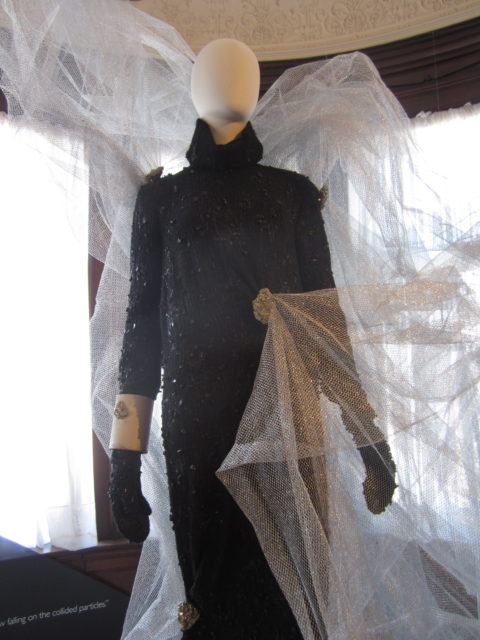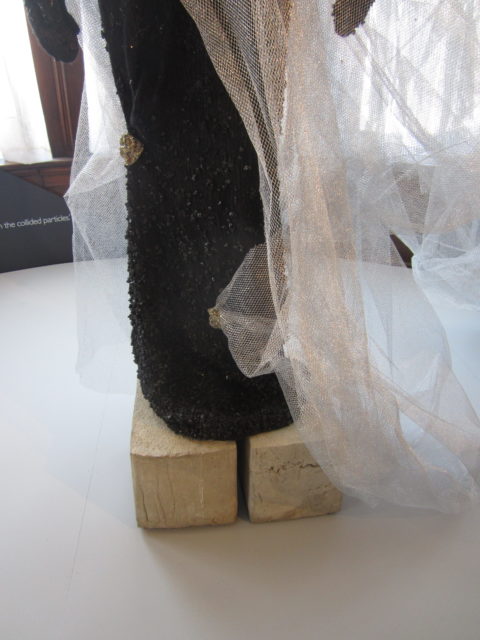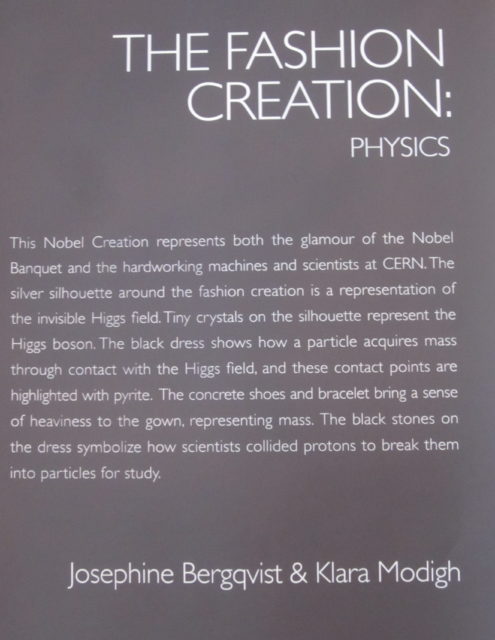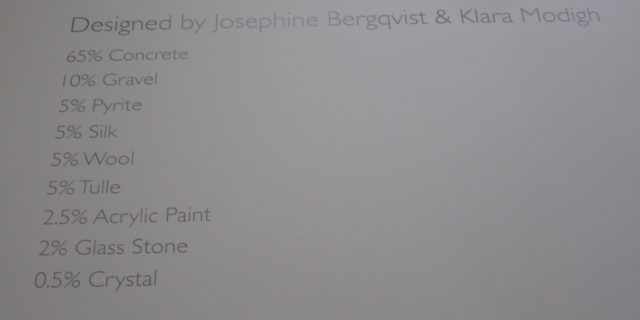 Just four more poems to go! Until tomorrow,  LESLIE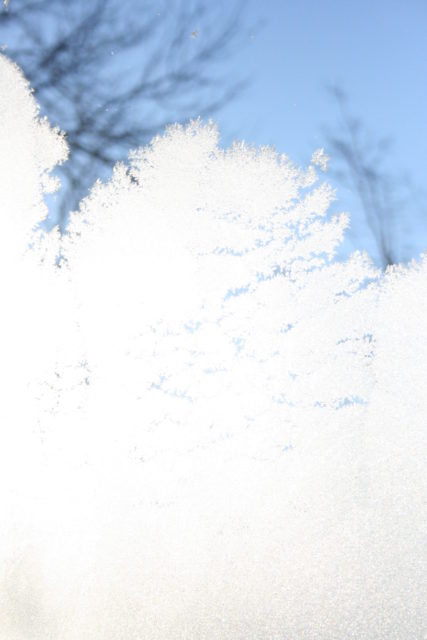 Check out other participants at the NaPoWriMo Challenge 2017 home site!