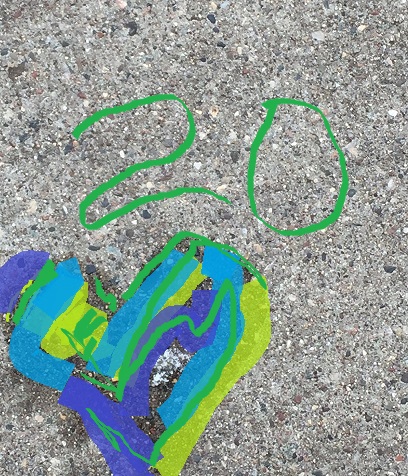 Ali Baba: A Vinyl Memory
for Nikolai Rimsky-Korsakov
I can still see that disk of ebony
incised with a spiral journey
ridden by one tiny diamond's point
from its rim right to its very heart.
It was an old vinyl LP,
pressed when I was two or three,
and a perennial favorite.
Its highly-colored cardboard sleeve
showed Ali Baba, spying, in a tree
overhearing a magic password,
"Open Sesame,"
that caused the mountain-side to split
open so Ali Baba could steal
inside, after the thunderous thieves.
Most of all, I recall
how this deep cave was lit
by the light of jewels
hanging from trees,
a vision summoned
by a lone violin—
Scheherazade—unearthly beauty
pouring into a child's ears
and glowing there, still,
after all these years.
Leslie Schultz
When I was very young, my mother would often play albums with stories on them in the afternoon. I still often think about four, in particular, wishing I could hear them again. Three of them were from this series: Tale Spinners for Children. A few days ago, I began thinking so strongly of the music from this one. The first four lines of this poem came. I waited until today for the rest of the poem to come clear and to share it here.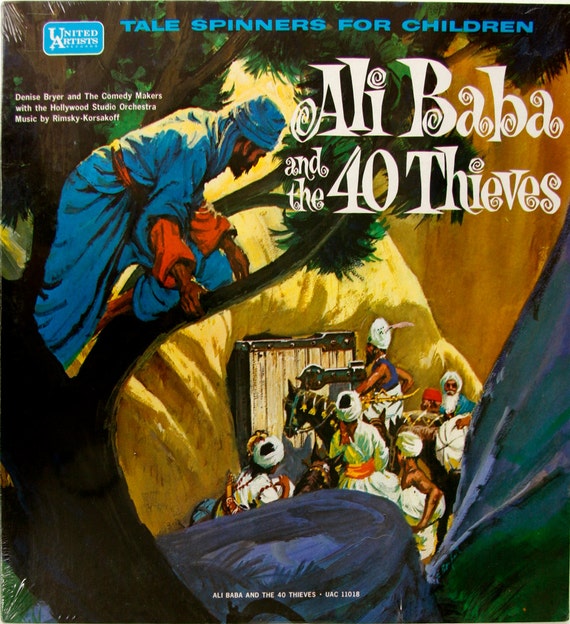 To hear an audio clip of the violin solo, just scroll down to the second one.
Which oft-heard (told, read, recorded) stories most impressed themselves upon you? I would love to hear if you'd care to share. (The other favorites in the recorded realm for me were "Beauty and the Beast" & "Aladdin and the Magic Lamp" in the Tale Spinners series, and a collection of folktales told by Beryl Berney called "All Join Hands Around the World." I still think very often of the Japanese story she told of how there is a rabbit in the moon.)
Until tomorrow!  LESLIE
Check out other participants at the NaPoWriMo Challenge 2017 home site!