What a surprise we had this week! We walked out to see that the section of sidewalk in front of our house that's been increasingly compromised by the walnut tree near the street had been cut out and removed. All that was left was a bit of concrete dust.
Because I have often visualized poems in the sidewalk in front of our house (as they have been appearing over the past five years in so many locations in Northfield), I called the City offices to ask if we might request poems in the new sidewalk in front of 114 Winona Street.The answer: Yes!!
With so many Sidewalk Poems available (here is a link to the City of Northfield's official page for all things about Sidewalk Poems) it was difficult to choose. In the end, I asked for a poem I had written for the competition in 2015 and one that Julia wrote for the competition this year.  Two days later, here is what the poems look like: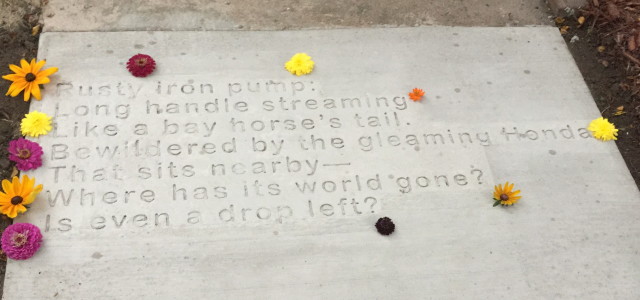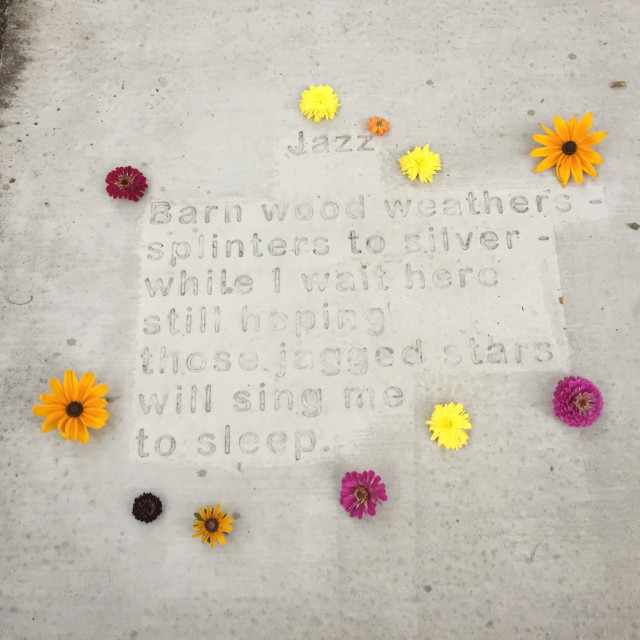 Writing a poem is often a solitary endeavor, but stamping them into the concrete requires many hands. We had a front row seat on August 2. What follows is a photo journalism tour of the process…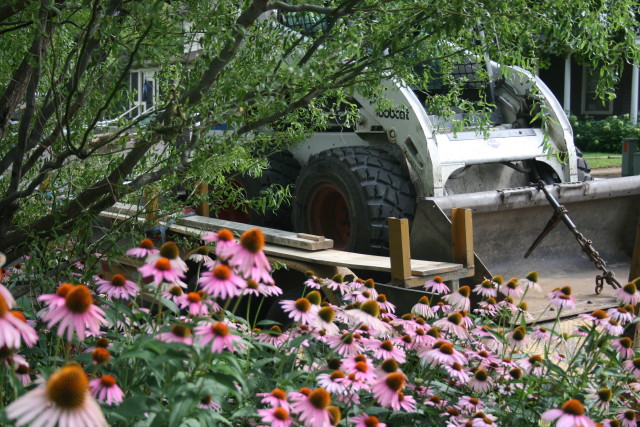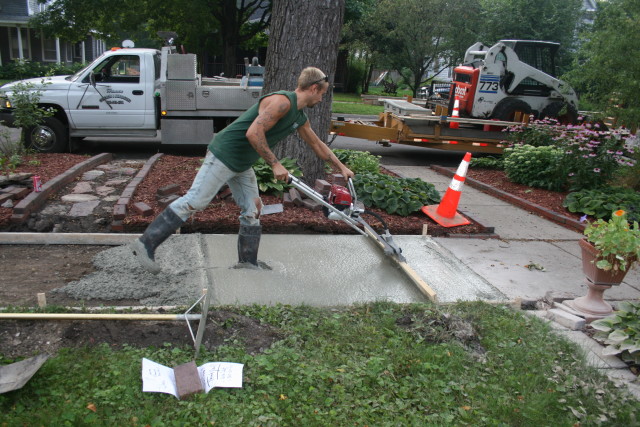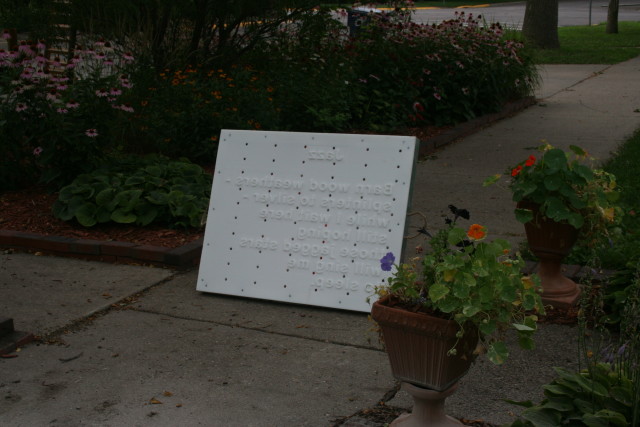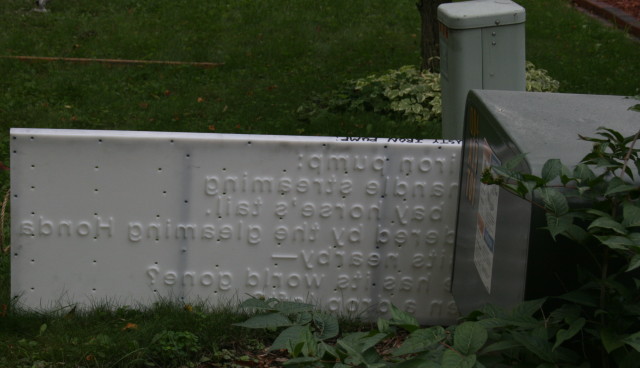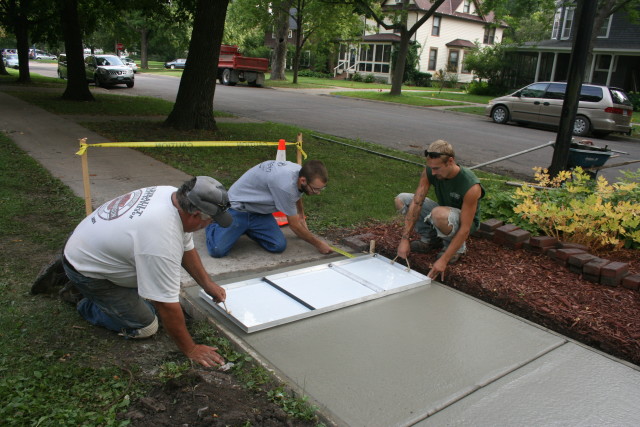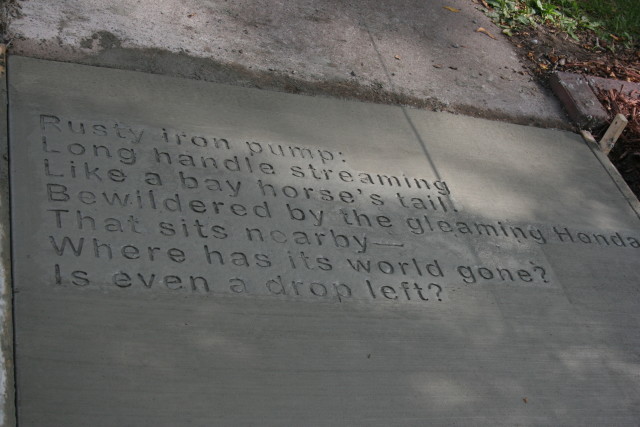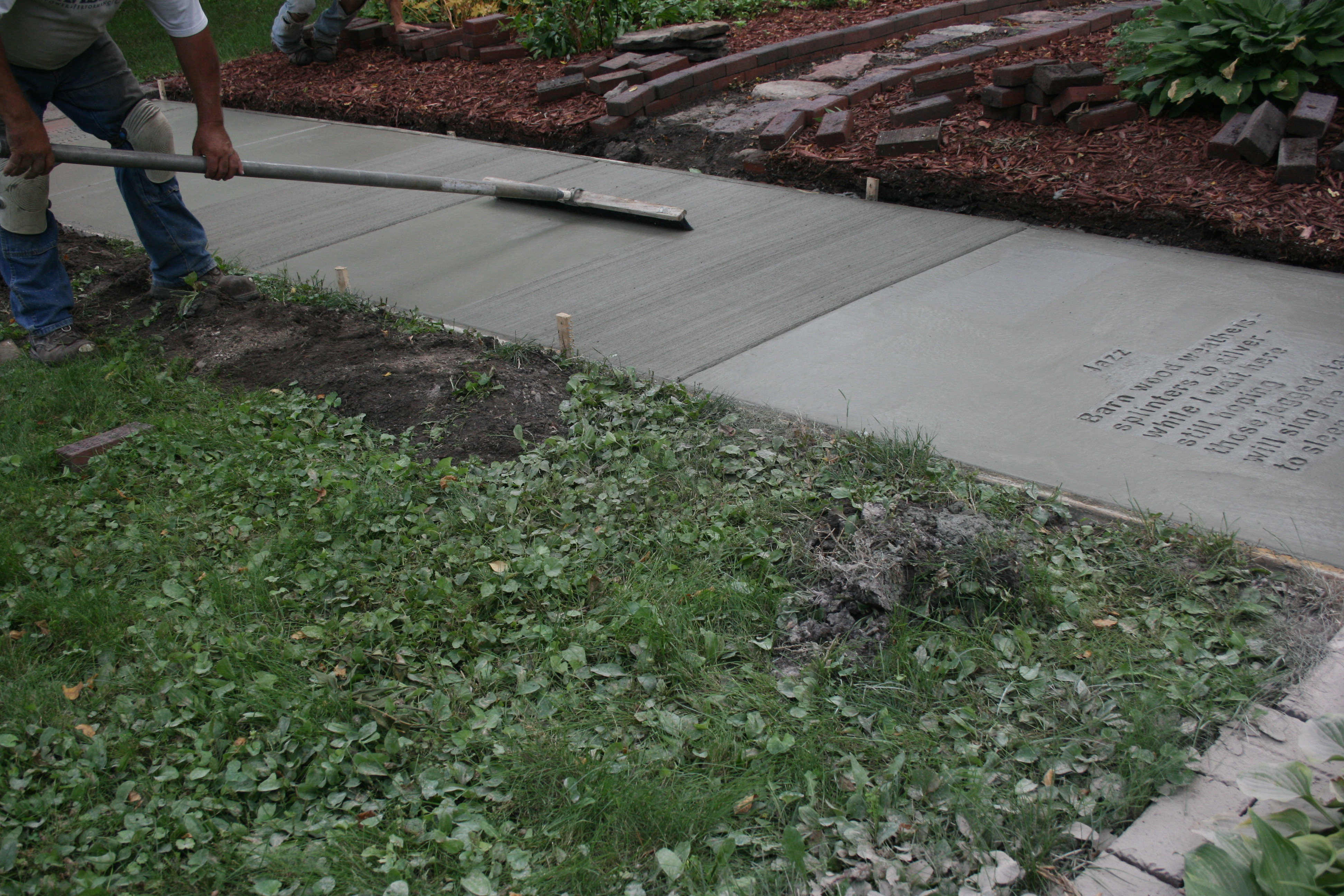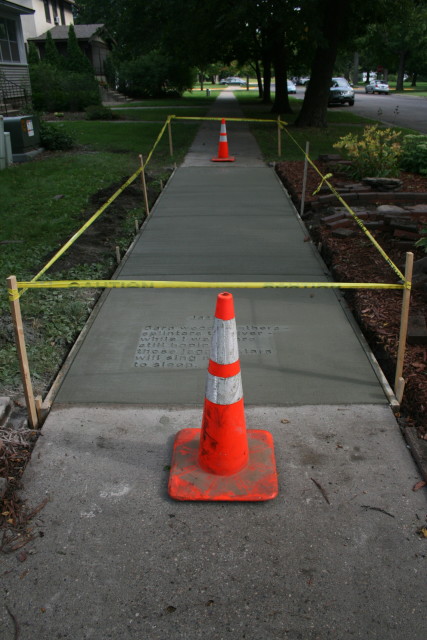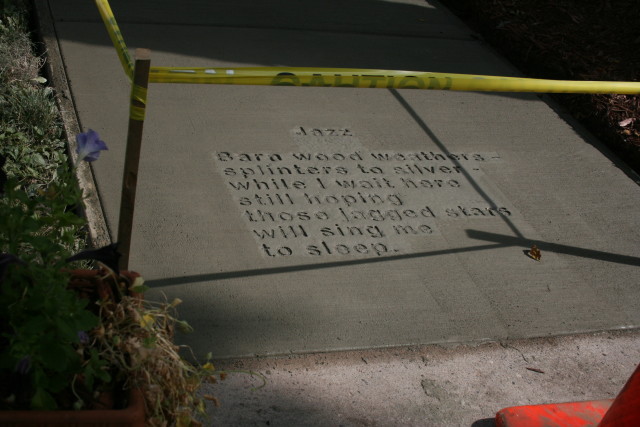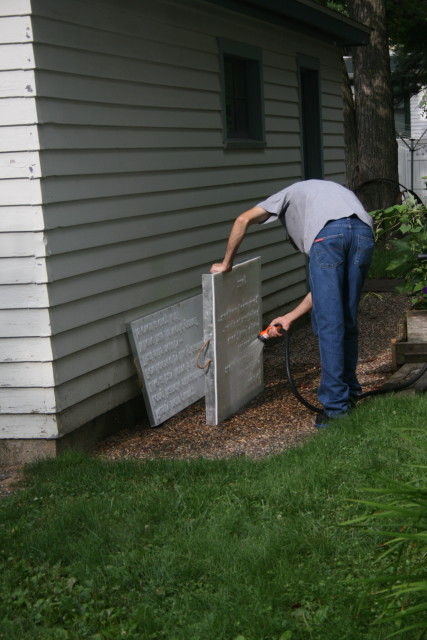 This was an exhilarating day for me, and I am more conscious than ever of what it takes to do public art well–and how very worthwhile it is. Public art connects people in new ways, creating new community ties. It is just plain fun, too. Thank you to all who helped with this poem installation, and thanks also to the multitude of people (artist Marcus Young of St. Paul, the City Council of Northfield, the Friends of the Northfield Public Library, poets and people of Northfield, the staff and volunteers of the Southeastern Minnesota Arts Council, and the people of Minnesota who have supported the Legacy Amendment)–all of whom have a share in the dynamism of the Sidewalk Poetry in our hometown. You all do so much to make this city and state a wonderful place to make and encounter art. I cannot imagine living anywhere else!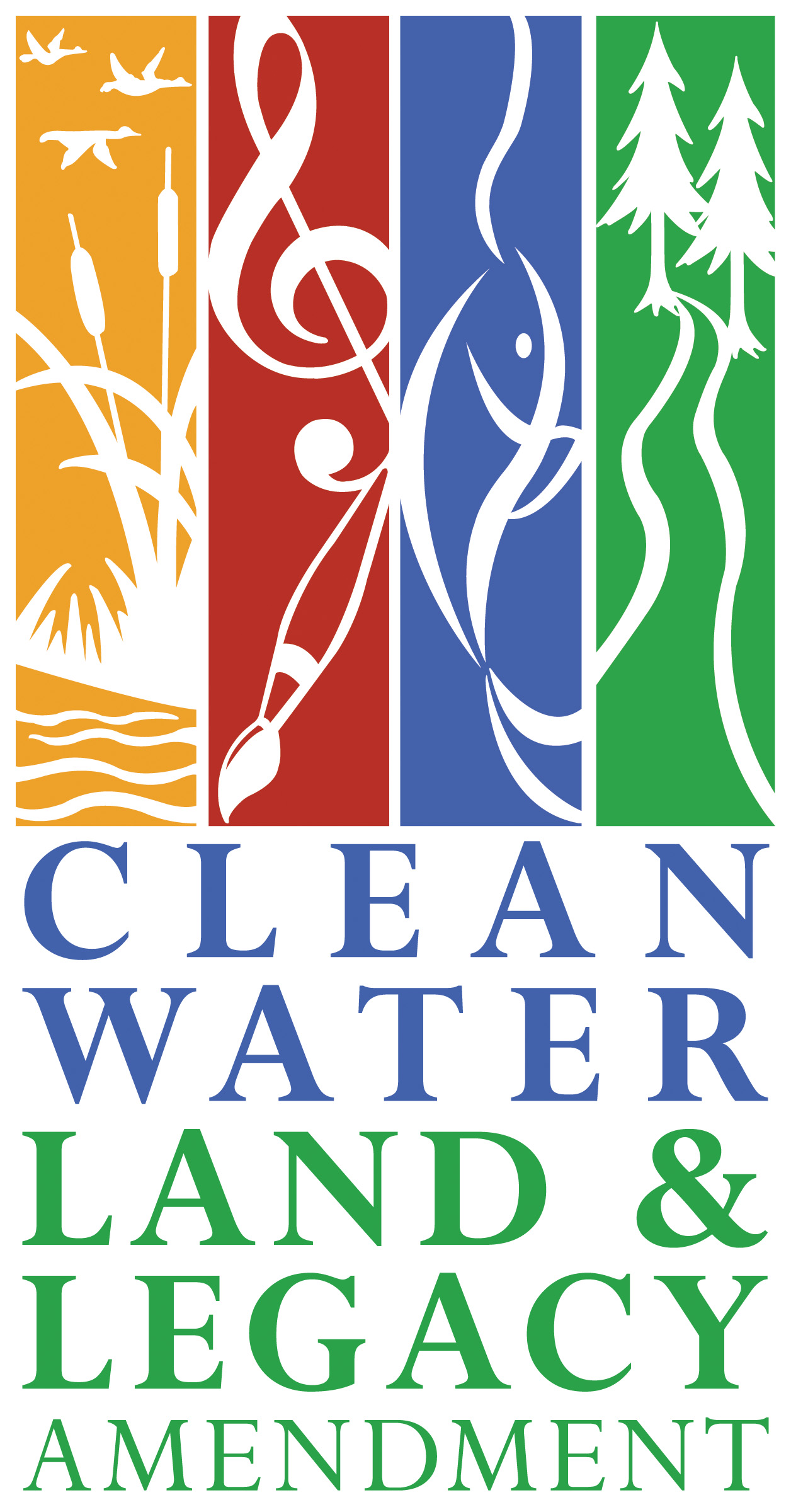 Hope you find a little poetry in your day, everyday!   Leslie
P.S. I took a fifteen-second video with my iPhone and hoped to include it in this post, but the technicalities were a snag. If anyone has any tips on getting this kind of video (in Quicktime, I believe) into a WordPress post, I would welcome them!