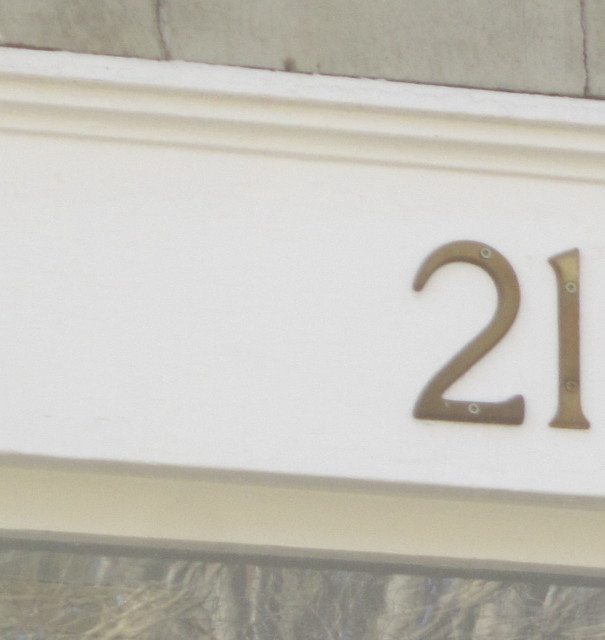 Northfield Today: Finding and Keeping
The lark finds sweet music in greening trees
and carries a song in its yellow-gold throat.
Today, you can find such treasure with ease
to tuck in a pocket of a spring raincoat.
It's Poem in Your Pocket Day all day long.
Like nests filled with eggs, red boxes are out.
Somewhere in Northfield, your own special song
is waiting for you as you fly about
running errands or sipping café-au-lait,
or buying a cupcake or loaf of bread,
or finding a book to brighten your day
as you dream of a story to read in bed.
It's today! What new lifelong-friend-of-a-poem will leap into your pocket?
It's waiting: your own portable,(zip-to-another-realm) word-rocket.
Leslie Schultz
Okay, so I know I get a little overly excited in April, and when Poem in Your Pocket Day arrives I can feel positively giddy. Honestly, though, what could be better than being a poet and living in a place where so many other people are also excited about how poetry enriches life?
Yesterday, I was out along Division Street and saw a few of the poems winging their way to us. Here is one:

This one is a new Sidewalk Poem by Lori Stolz, so it has earned a permanent place in the pavements in our town. For a limited time only, a paper copy can flutter into your personal library.
If you find that perfect-for-you poem on your travels today, please let me know.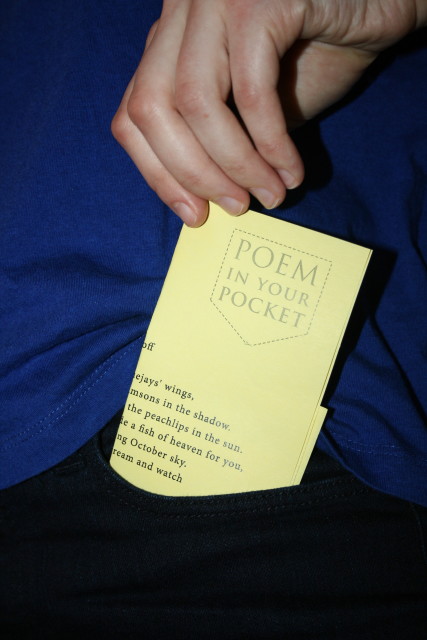 Until tomorrow!
Leslie