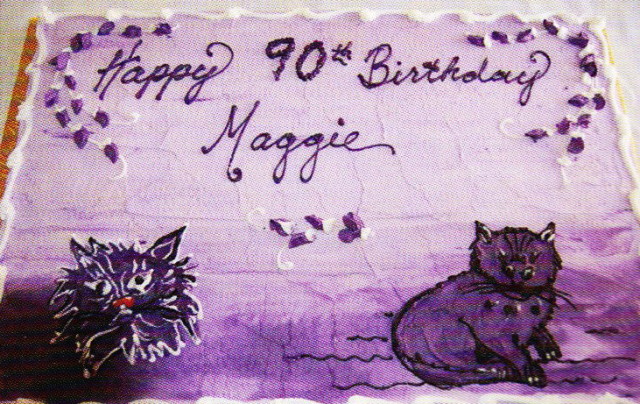 Last year I realized that the day between my birthday and Epiphany is Maggie Lee's birthday. Magaret Ferne Lee was born on January 5, 1921; this year, she would be ninety-five years old.  This year, I had a small epiphany of my own: to celebrate the first lady of Northfield by posting a poem I wrote for her after her death in 2013.
Sometimes one briefly and superficially intersects with a legendary person and is forever changed by the encounter. She spent ten minutes once interviewing me for one of her columns in the Northfield News.  I learned that this vigorous and lively purple-clad elder had, prior to retirement, been the longtime editor of the paper and the driving force behind the development of Northfield's beautiful riverfront. Maggie Lee continues to inspire me with her sense of fun and ardent  love of her craft and her hometown. For me, she will always be an exemplar of how one person can make a real and positive difference for everyone just by working hard at what he or she loves.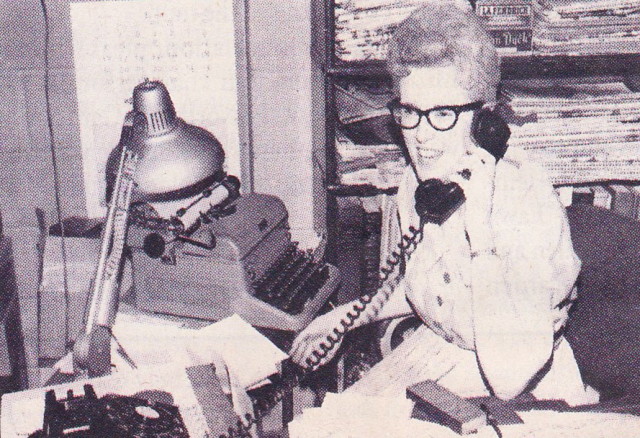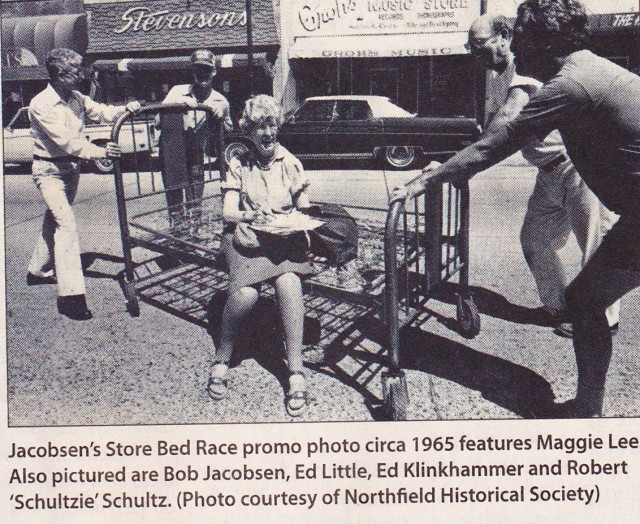 (Photos reprinted with permission from The Northfield News.)
Maggie Lee loved cats and the color purple and the whole of Northfield. I think of this stretch of the Cannon River as a the gift she gives to the city–to all of us–everyday.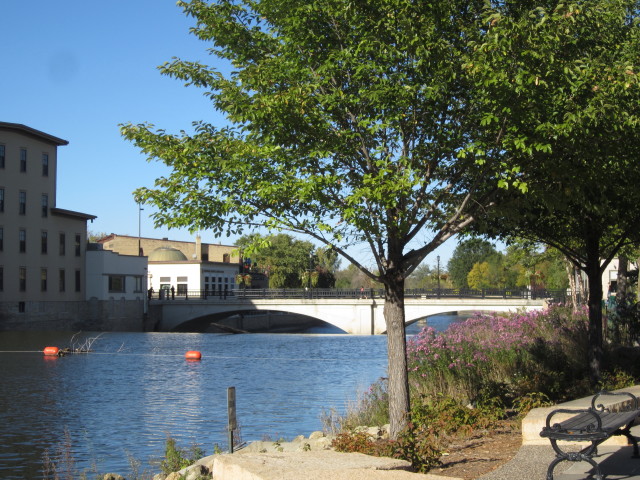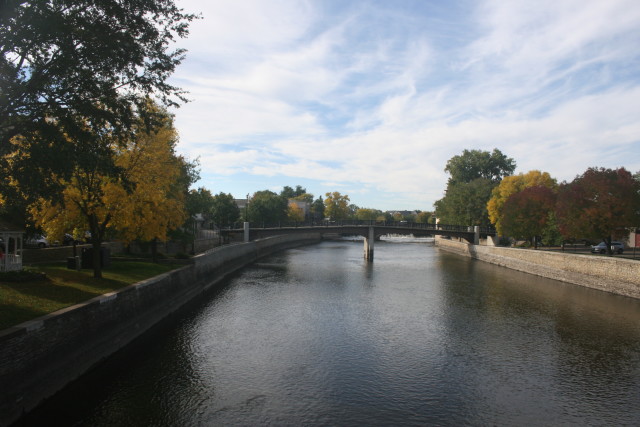 (Photos by Leslie Schultz)
I didn't know her well at all, but I know she loved Northfield and words. So, here are some words in her honor.
A Candle for Maggie Lee
Lilac. Twilight. Hosta bloom.
Wisteria and tiny dog-tooth violets.
A plum, dewy and unbitten.
Chunks of glittering amethyst,
dark as Elizabeth Taylor's eyes
and cool as a cat's wink. Tulips
almost as black as the skin of an eggplant.
Also, the black light in the Hall of Gems
revealing efflorescence, and that minute bruise
I received who-knows-where. The race-car
sheen of my closed laptop computer.
The crescents of lavender under my daughter's
sleepy eyes…
All these extravagant iolite existences now carry
the tinge of you, Maggie Lee; hold your memory
in their shadows: your life
touchs mine as I walk beside the flowing Cannon River
or pause on stairs imagined by you, here in my town,
your town, our town, where there is, it seems, a constant well
of beauty, purpling and ethereal, renewed and renewing as
the hot petunias in the civic baskets will,
do, as drifts of phlox in the Carleton Arb
and that sunset band of cloud on the St. Olaf hill.
Leslie Schultz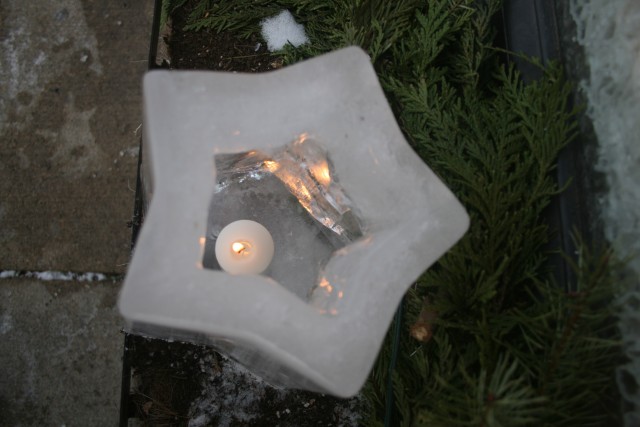 (Photo by Leslie Schultz; Northfield Winter Walk, 2013)
All the best, Leslie