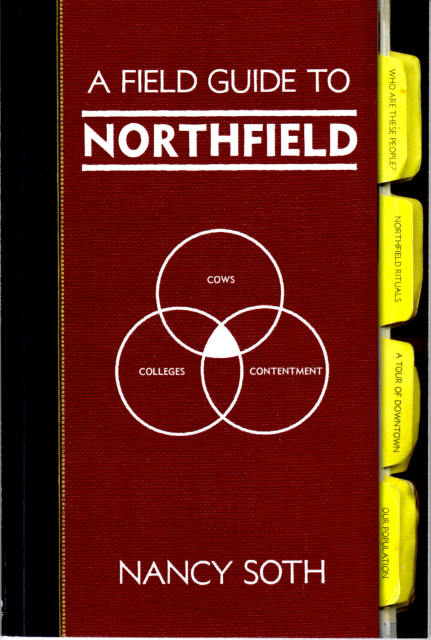 Perhaps you've heard the recent buzz about Northfield in the national media and want to know more?  Perhaps life has stranded you far from Minnesota, and you're homesick for Northfield's mixed habitat of prairie and academe? Whether you are preparing for an actual visit or just a trip down memory lane, you'll want to have a trusty travel companion.
Nancy Soth, author and long-time Northfield resident, has packaged all the telling details–historically accurate or not–into a charmingly wry, user-friendly field guide.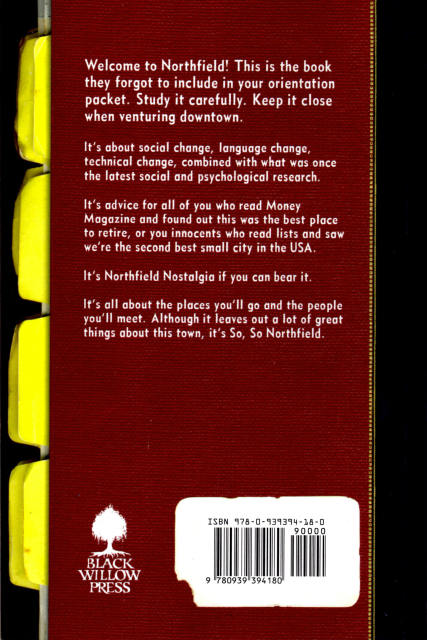 Fans of Nancy's earlier book, Fantasy Northfield, have waited thirteen years for this new compilation.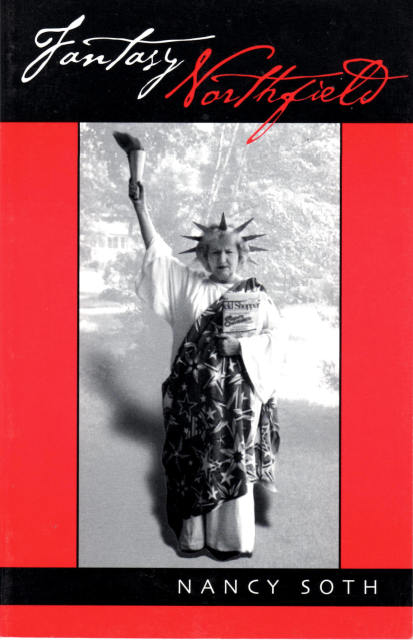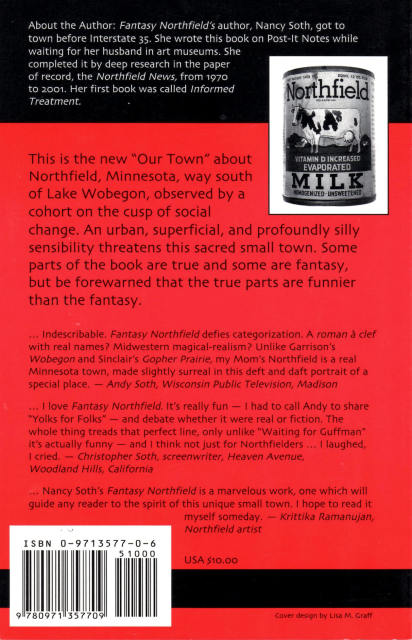 Like its predecessor, A Field Guide to Northfield includes too-true quirky embellishments. You will find ephemeral gems from such sources as the local Police Log, Carleton Security Blotter, and (in a hat tip to social media) Facebook gleanings on the topic of "I'm so Northfield that….!" The inspired Venn diagram on the cover gives graphic expression to the Northfield motto: "Cows, Colleges, and Contentment."
The two volumes together make a handsome cornerstone to Northfield history. They have a permanent place on my local history shelf, right between Carleton: The First Century and the cookbook Cows in the Kitchen.
The perfect holiday gift for Northfield lovers everywhere, copies of A Field Guide to Northfield can be purchased locally at Content Book Store on Division Street. Out-of-towners can drop Nancy an email for purchasing suggestions: nancy.soth@gmail.com.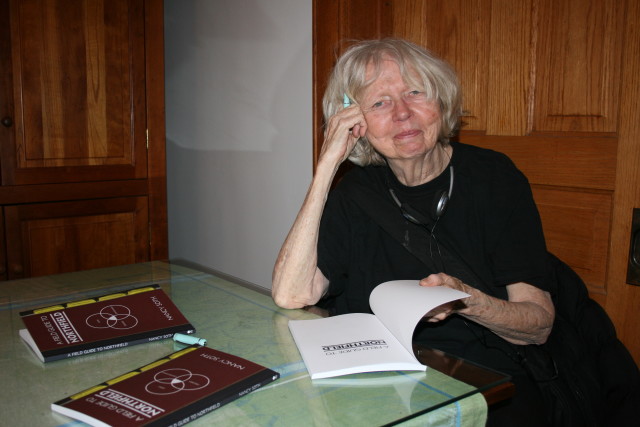 (Nancy Soth at a recent pop-up signing at 114 Winona Street!)
Happy Reading!