It all started almost as an after-thought…and turned into two fraternal twin posts on wine, a subject on which I know very, very little…
One day this month, on my way home from doing a string of errands, I thought I would try to replace the now-empty bottle of Côtes du Rhône, a delicious French red wine given to  us last month by a friend. I stopped at one of the local places, Firehouse Liquor in Dundas.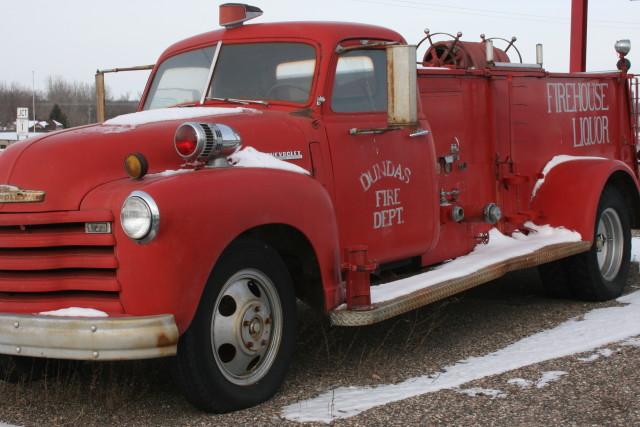 Once in side, for once not in a hurry, I wandered a bit. I didn't find exactly what I was looking for, but the helpful staff did point me toward the South African salute to Côtes du Rhône when I finally asked for what I had come in to seek. That bottle made me laugh out loud when I saw it, and, knowing we were having a Capricorn dinner guest the next day, I bought it on a lark, for the label.
Now, I have never bet on a horse race, but if I did, I suspect my money would go on the horse with the name I like best. What I know about viniculture could fit in a teaspoon, and I sometimes have purchased a wine due solely to the appear of the label's name and graphics. (Results have been mixed. If it is too sweet, tinny, biting, or sharp, then one sip is all it gets.) Even with books, a subject in which I have immersed myself for decades, I have sometimes been seduced in to judging a book by its cover. (Again, with mixed results: happy spontaneous discoveries balanced by impulsively acquired literary equivalenst of sand bags to be discarded at the earliest opportunity.)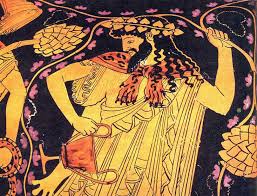 And yet, at least since the god Dionysus sailed into view of the Greek coast, sponsoring maenadic cults and sharing Apollo's temple at Delphi, wine has been part of western culture, western story-and-myth making. Without it, we wouldn't have Homer's immortal metaphor, "the wine-dark sea". (This line resonates for me not only with classical allusions but with the memory of being a giddy-headed tweeny-bopper — a few years after my wild fan love of Barnabas Collins and Dark Shadows — in Melbourne, Australia, memorizing all the lyrics to the rock-opera "Jesus Christ, Superstar" and rippling out to purchase the first album of Australian cast member Jon English: "Wine Dark Sea". There, I admit it — I have always had a weakness for the craggy, Byronic, goatish, bad boy on the scene. In vino veritas. But I digress…)
As I looked closely at the offerings from today's vintners, I was struck by two strands or story lines emerging from the standard labels identifying vintner, grape, region, and alcohol content: the dark, brooding, and even macabre; and the light-hearted, whimsical, and friendly. Both used clever names, eye-catching graphics, and succinct back stories to attract buyers. Vampires are back in literary vogue, and so are goth-inspired wine appellations. Yet this is also an age of domestic fiction, and that, too, is reflected back on new wine labels with a softer side.
Here is a short photo "tasting" of these visual decoctions, beginning with the dark side: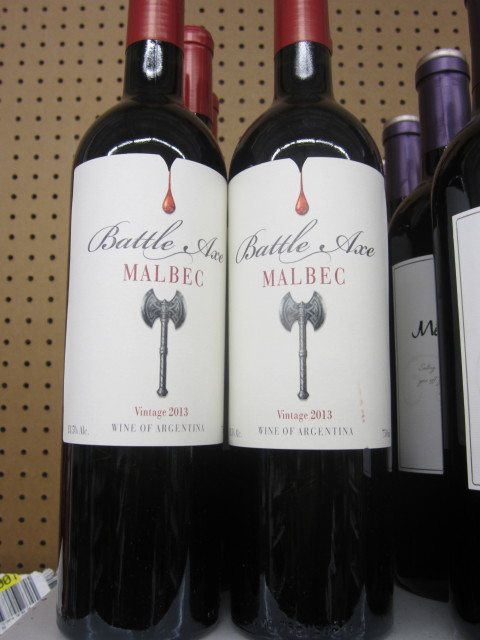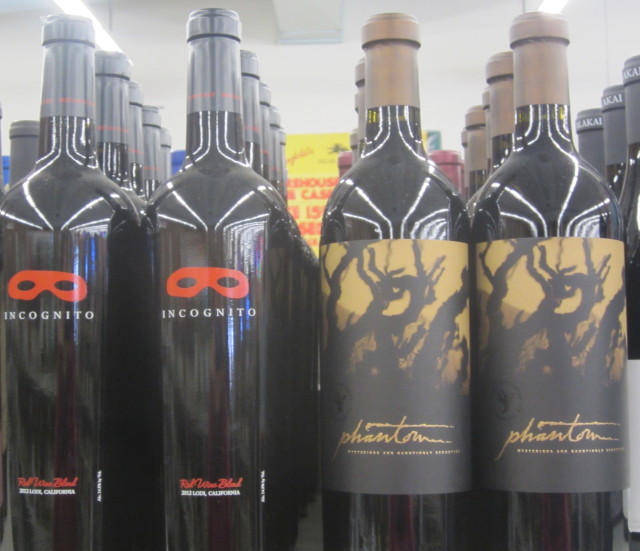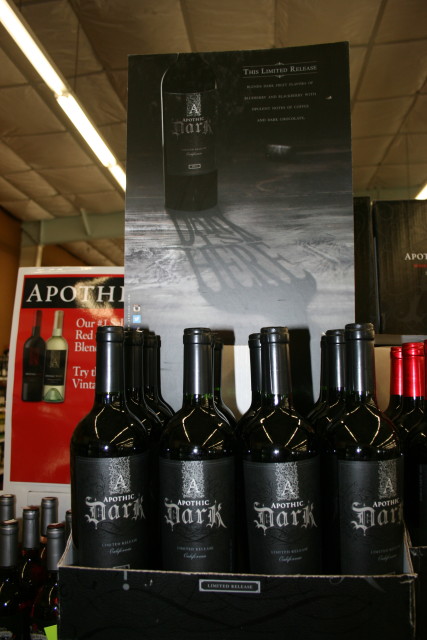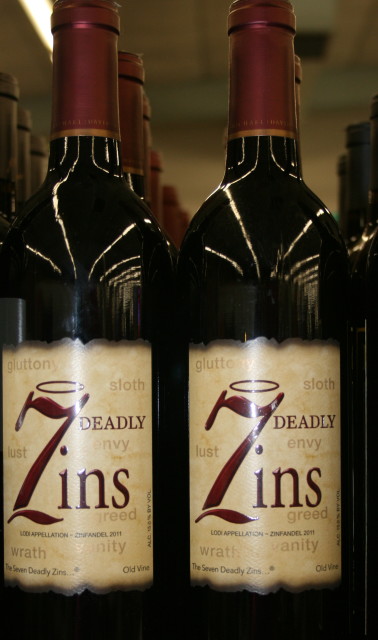 Even the boxed wine sometimes follows this trend…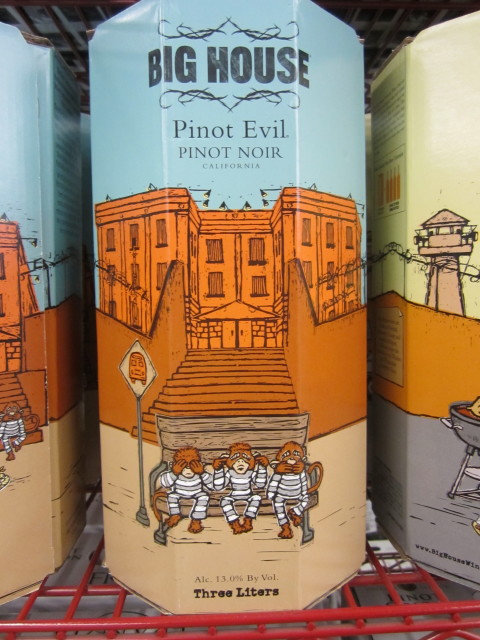 Followed by the gentler, softer, lighter side, sometimes lady-like, sometimes girly: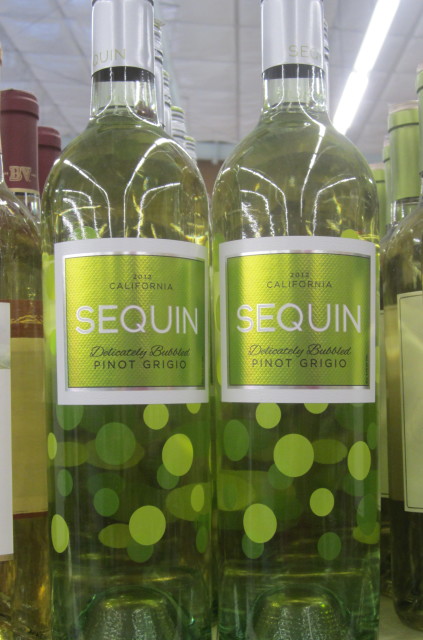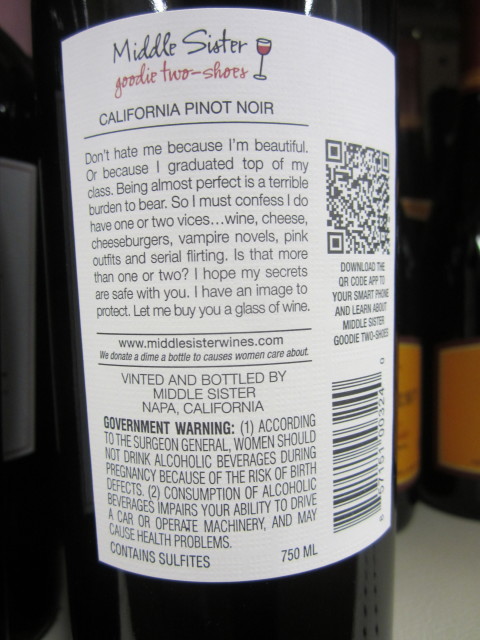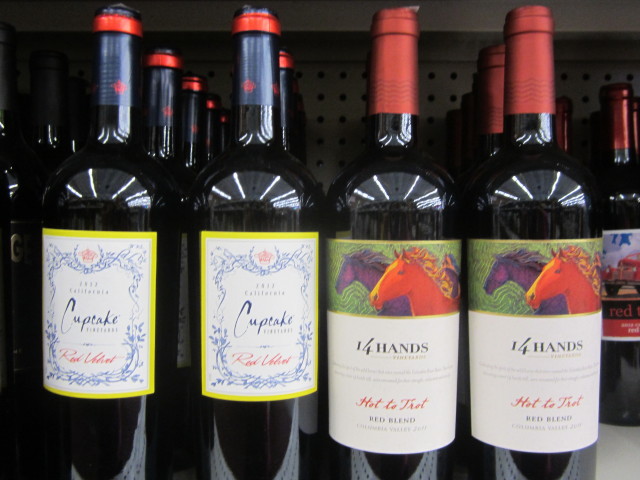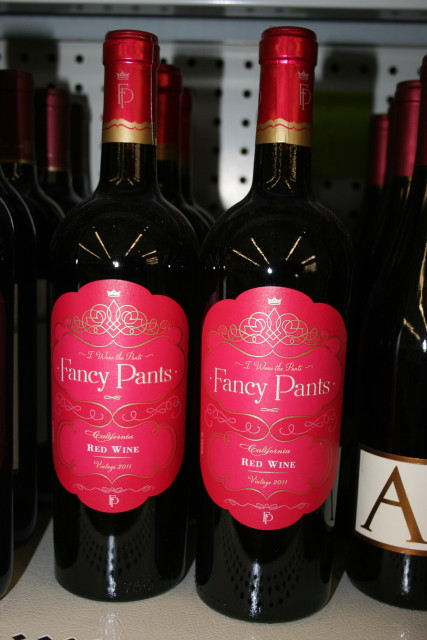 In addition, there is also the simple and relaxing eye candy of the colorful labels: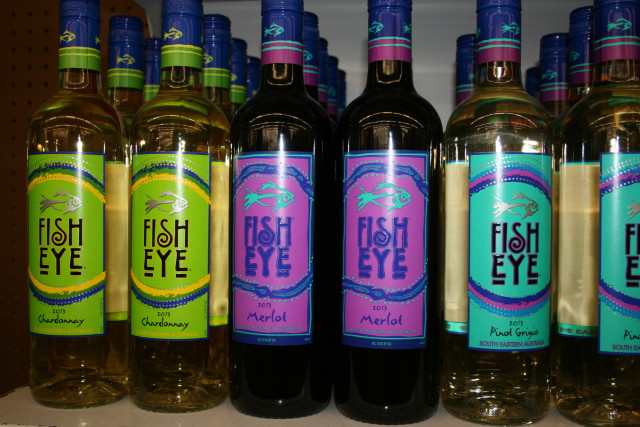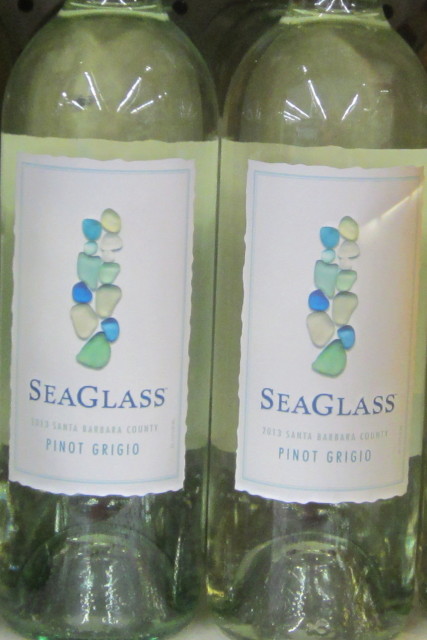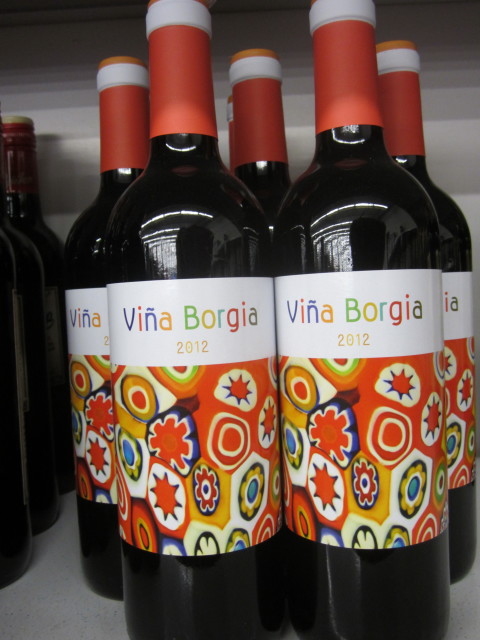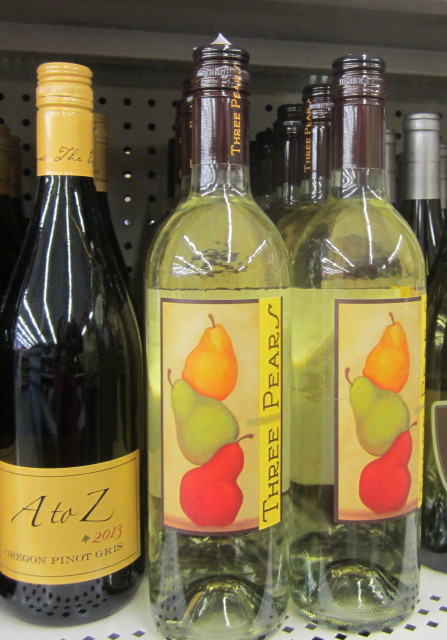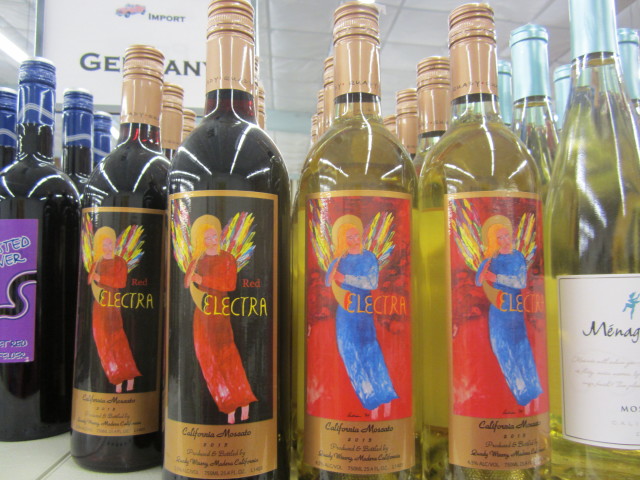 Was I imagining these trends? Or had I just been inattentive before? Sean Adams, owner of Firehouse Liquor since 1983, confirmed what I had been seeing. "The tendency toward weird or amusing names goes back at least ten years," he noted. "But there has been a great improvement in the quality of the wine behind those names. A catchy new name or logo isn't enough any more. People are more discriminating about taste, too."
One of my favorite bits of packaging is this bottle: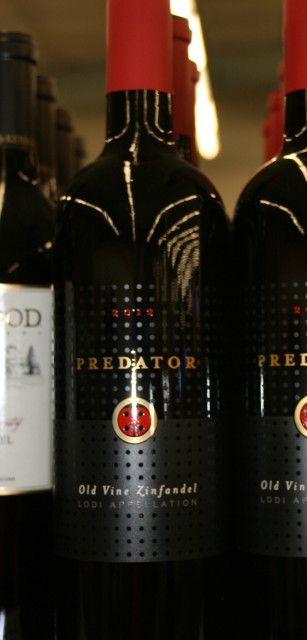 This combines the dark red wine and the frightening name "Predator" with a cute logo of a voracious "good" garden predator, the ladybug.
Another wine that made me think was this one: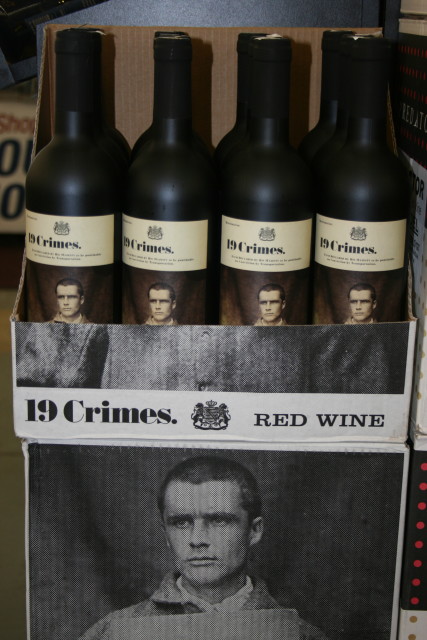 This Australian wine borders on the gallows humor but with more historical acumen that most. While our family elected to spend two years as immigrants to Australia, most of the original "settlers" (from 1788 to 1868 ) were "transported", that is, given the choice of a long and uncertain sea voyage to the Australian penal colony or a short, dead-certain cart ride to their local gallows hill. If convicted of any one of nineteen more minor violations of 'Bloody Code' of British law back then (which listed 222 crimes deserving of the death penalty), this choice might have been yours. As the wine label summarizes "Nineteen crimes turned criminals into colonists….This wine celebrates the rules they broke and the culture they built."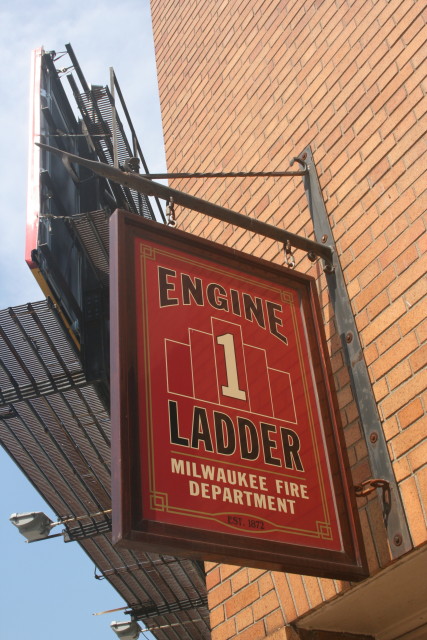 I also learned that Firehouse Liquor hosts monthly wine-tasting events, and the reactions of customers influence what ends up on the store shelves. The next one scheduled is on Monday, December 15, 2014 from 2:00 to 7:00 p.m. During that time, all wines in stock are on sale for 15 percent below their shelf price.
In talking with Firehouse Liquor staff, I looked more closely at local wines.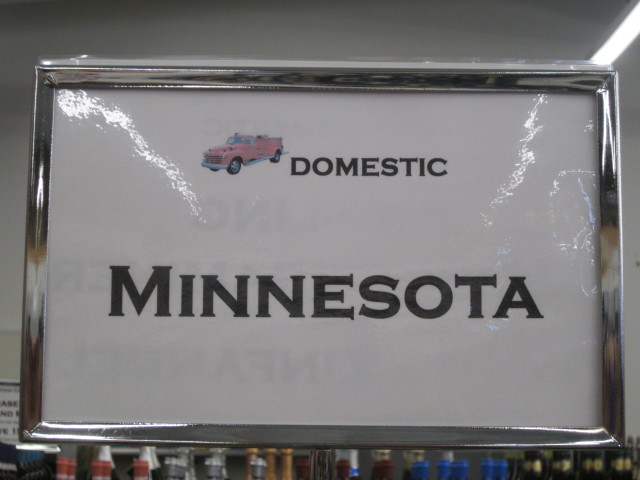 I decided to buy a bottle of this 100% cranberry wine from the Chisago Lakes Area north of the Twin Cities for Thanksgiving. The clear, light color and the tartness of cranberries might go very well with the turkey tenderloin Tim has planned.  Here, too, I was drawn into the story behind the logo: the honeybee represents the Peterson family's heritage as producers of fine honey, and the vineyard itself is "where four generations of Petersons continue to live, work, and play."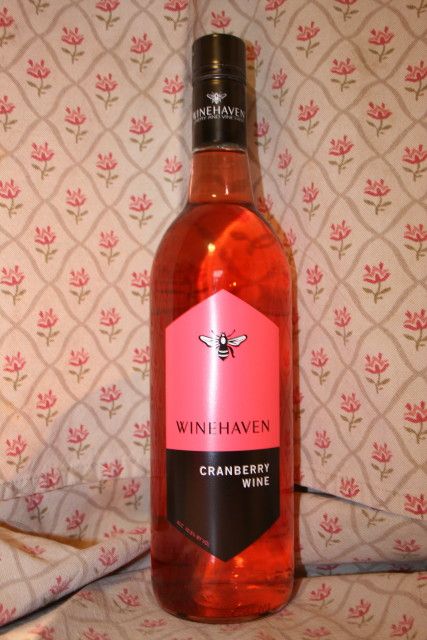 This focus on local wine at my local liquor store got me thinking. I asked a staff person whether the local wine was any good, and was told that, yes, it often was very good. She pointed out the offerings of Cannon River Winery in Cannon Falls, Minnesota. Had I ever been there? No? "Oh, it is a wonderful place! You should go!"
I knew where it was. I had seen the mural on the outside of the building but I had never been inside. More meandering?  I pulled my car over on the way home to phone Tim. Tomorrow was a Saturday. Would he like to consider a field trip? He would!
And so, this unplanned post on wine turns into a pair of posts, since that field trip deserves its own space. Here is a preview of coming attractions: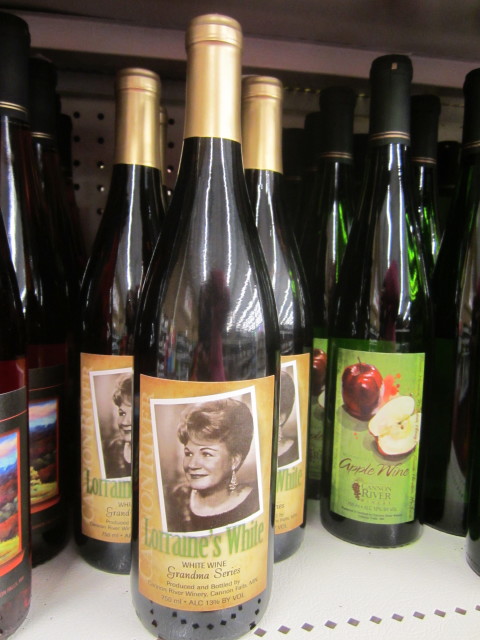 Until the next post, wishing you well!