Last Saturday Tim, Julia, and I each headed in a separate direction: Tim to New Ulm to visit family (where he recorded chorus frogs singing on his smart phone), Julia to dance with the Mexican Ballet Folklorico at Carleton's Cinco de Mayo celebration at the Weitz Center for Creativity, and I? I had a rare day all to myself, and I chose to spend it at the magnificent Minneapolis Institute of Arts.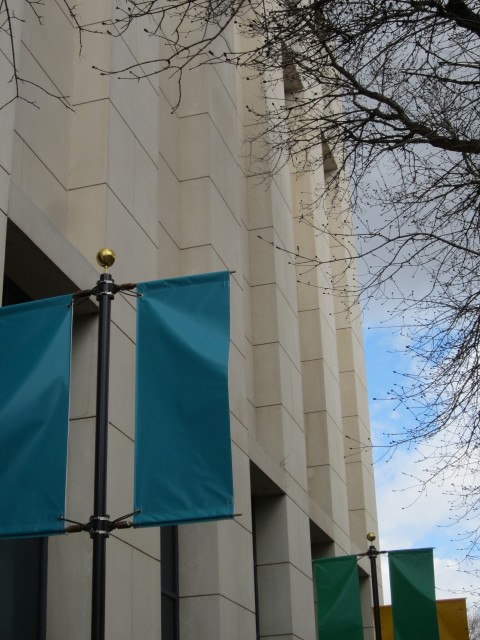 On the drive to Minneapolis, I listened to two lectures by Professor Mark Conner (The Great Courses) on Shakespeare's history plays (and two more on the way home–sheer bliss!) When I arrived, I immediately got a ticket to the Matisse exhibit. I had been hoping all spring to see this. In 2007, when Julia was at a conference in Baltimore, we were able to see these works, originally collected by the Cone sisters and now housed in the Baltimore Museum of Art. They made a deep impression on me, particularly as the collection is broad (prints, collages, paintings, sculpture, photographs, drawings) and deep (reflecting a decades long relationship between Matisse and these sensitive and loyal collectors.) I was also bowled over by Art in Bloom last year. This is a true annual extravaganza each spring, when floral artists are invited into the galleries and create ephemeral arrangements of plant materials inspired by timeless works of arts in the permanent collections. Last year, that visit was the catalyst for completing a long poem I had been working on since 1993–it just poured out. This year, I was keen to see how others had been inspired by the marvelous holdings of my favorite museum.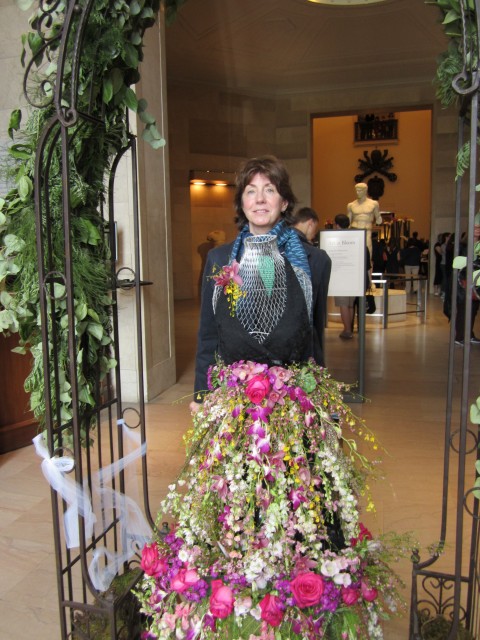 Here I am, just inside the original entrance, masquerading as a work of floral art. And here are a few of the arrangements I saw as I wended my way to the Matisse exhibit. There are two works of art I always visit when in the museum: Lady Tashat, the inspiration for my poem, "Lady Tashat's Mystery" and the jade Poets' Mountain (that also features in my poem.)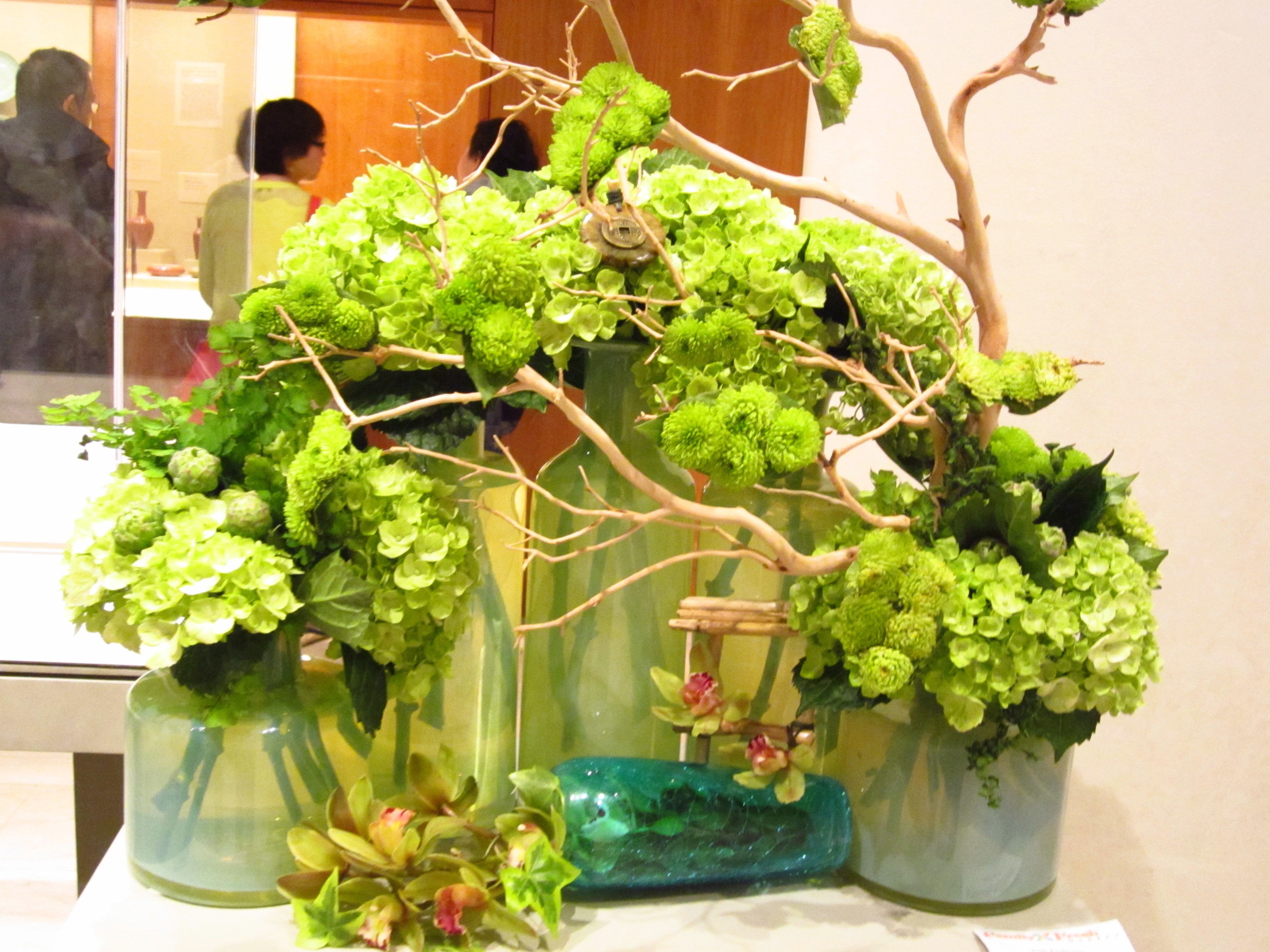 Above is the floral version of the Poets' Mountain from 2013. Both are so different and so evocative.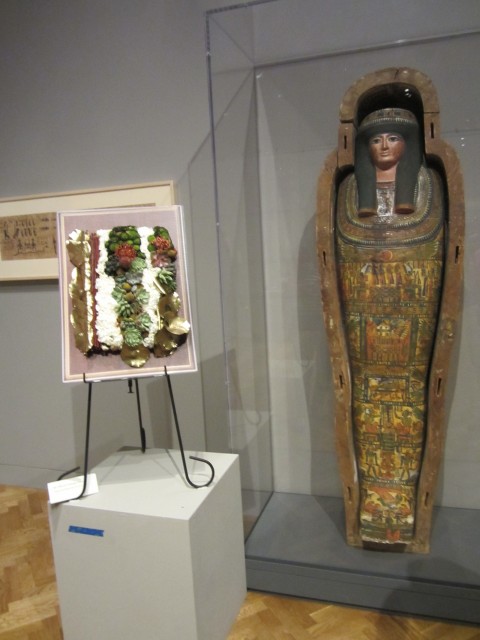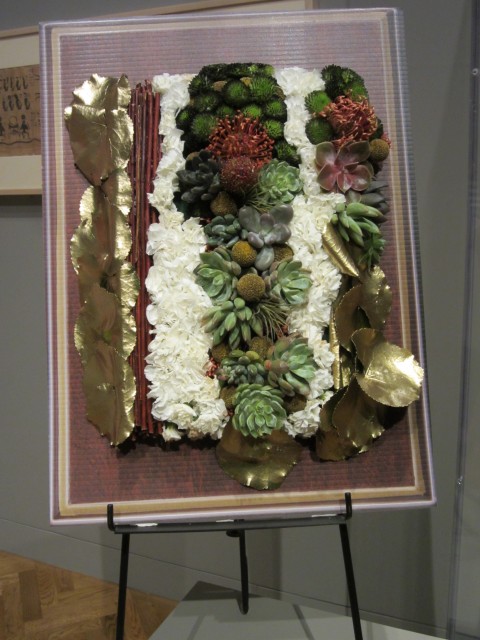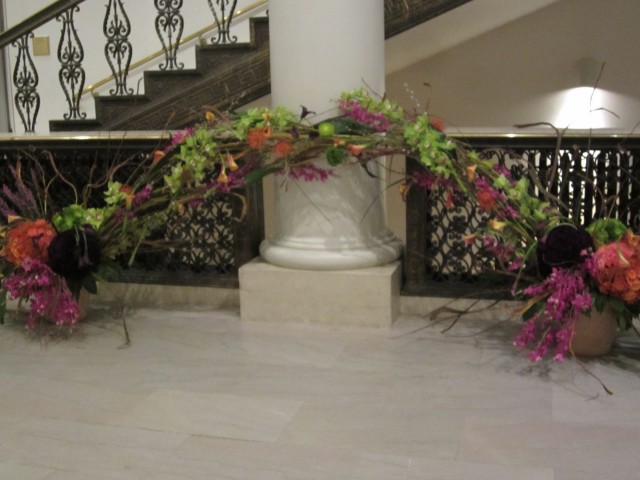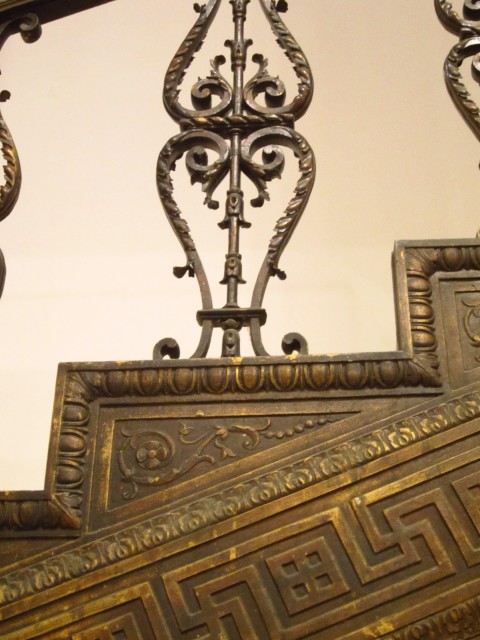 With all the lushness of Art in Bloom, I was ready to appreciate the visual exuberance of Matisse.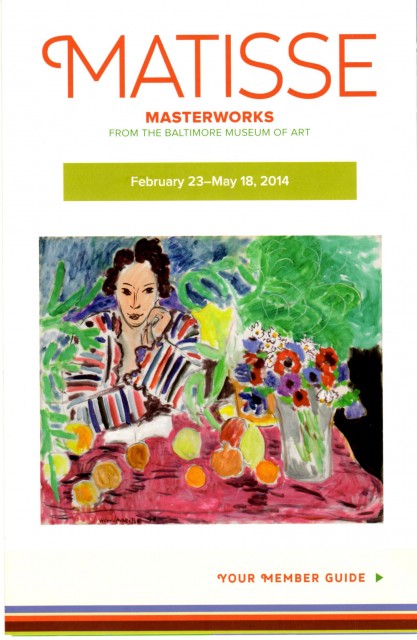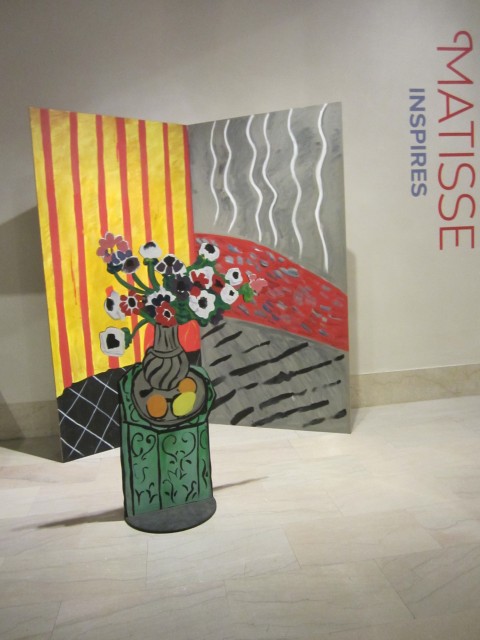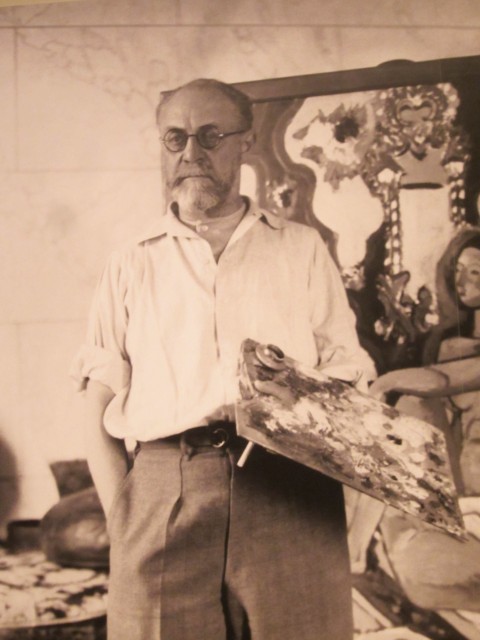 The work of Matisse reproduces well. I was excited to see the original of the print I had in my college dorm room so long ago.There really is NO substitute for seeing the original works, which is a big part of why this show is so exciting. (The other part is the succinct but rich curatorial commentary, both written and auditory.) I am grateful for the MIA's policy of allowing non-flash photography, because it allows me to give a suggestion of the riches that you'll find in their galleries.
Here are a few views of "The Yellow Dress", along with a photo of the written commentary.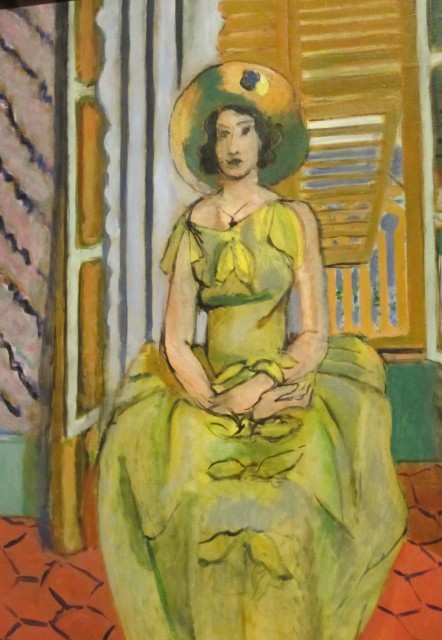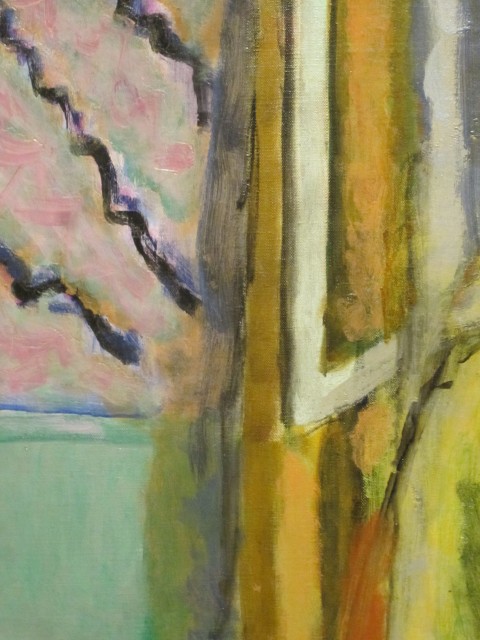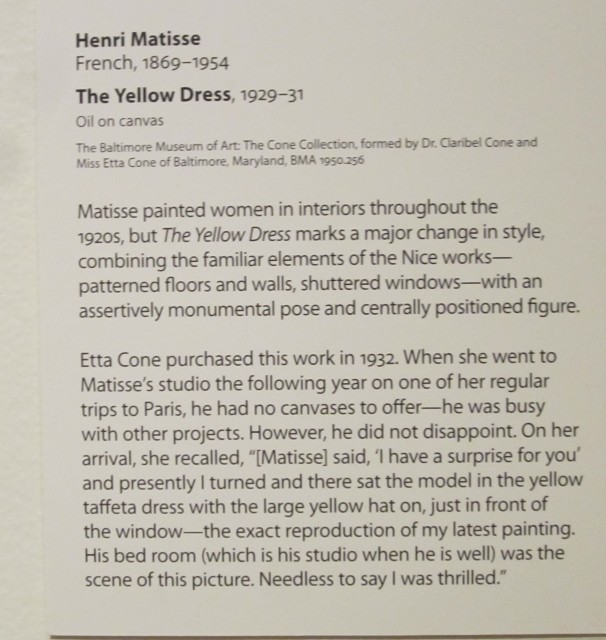 POST-MATISSE, POST-MIA The effect I always feel, that of heightened visual sensitivity, after leaving a museum was doubled or tripled after this latest visit. Here are a few photographic bread crumbs marking my trail home from the stairs to the parking garage and the view from the roof to my own kitchen.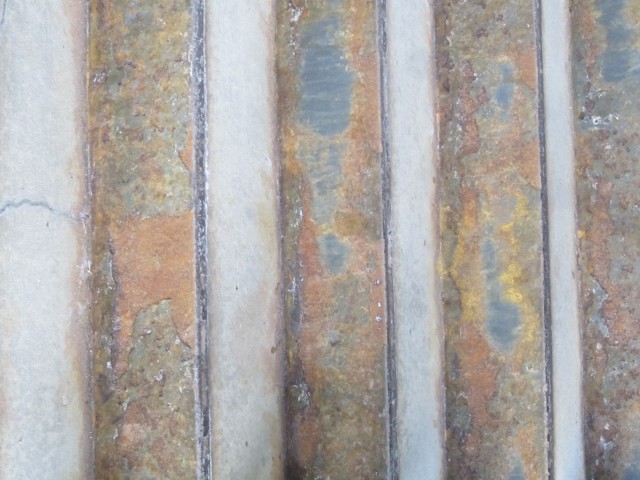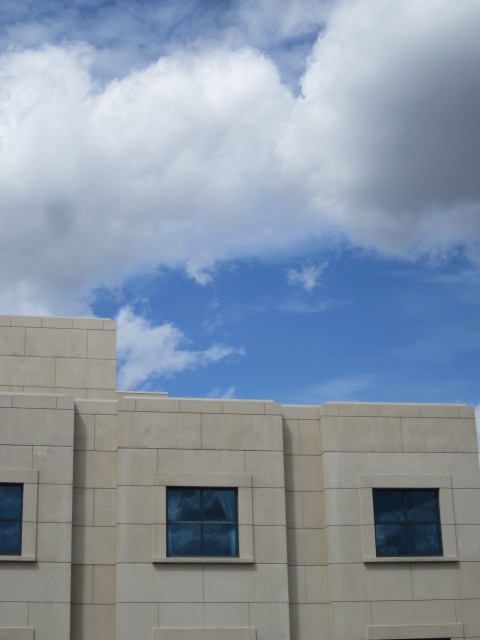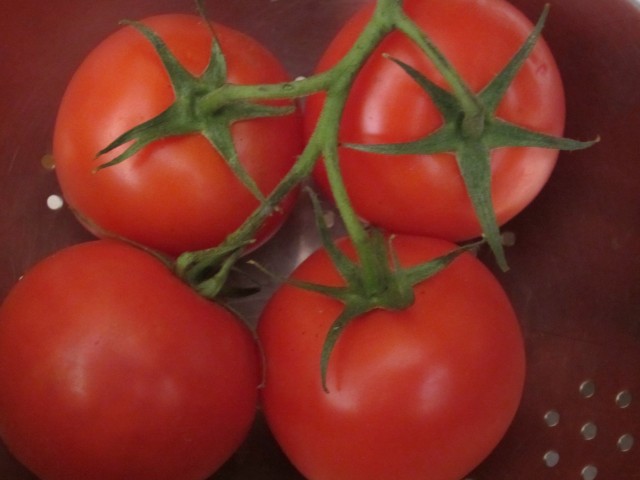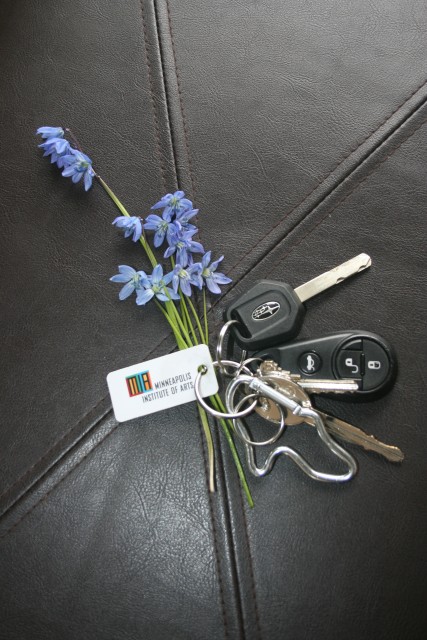 Have you been able to see the Matisse exhibit yet? If not, it is definitely worth a special trip. You have until May 18, 2014.  Visit the website for the Minneapolis Institute of Arts–www.artsmia.org— to learn about the newly extended hours. Consider splurging on the audio self-guided tour–it was very well done.  ENJOY! You will certainly be inspired.