This summer has been a time of short jaunts to familiar places. Like revising a poem or story, revisiting a place offers an opportunity to "re-see" a place I think I know. This certainly happened on each of my trips in 2013.
In early June, Julia and I went to Madison, Wisconsin where we met up with my sister, Karla, and my mother. Despite attending school in this city, living and working there for two more years, and making countless visits to family and friends over the past three decades, I had never taken a tour of the Capitol Building.
I had walked through it, driven around it, and counted on it as a landmark, but I had
never looked at the details and materials up close.
This trip, we examined the mosaics, marbles, and sky-lit dome inside, then climbed to the observation deck to see the dome sculptures up close and pick out familiar landmarks from on high. I realized that the building is perfectly sited, in line with the eight compass points, and I would love to know more
about the allegorical background of the sculptures and mosaic figures, the artists who created them, and the materials used in construction. Next time I am in Madison, I hope to take a guided tour.
Next I revisited a city on Lake Michigan, one I hadn't walked around in for at least thirty years.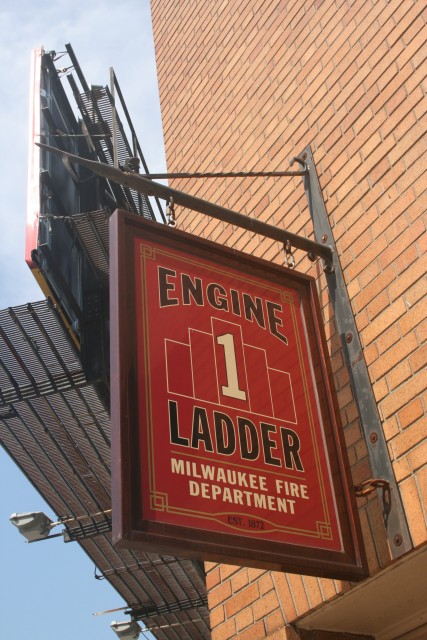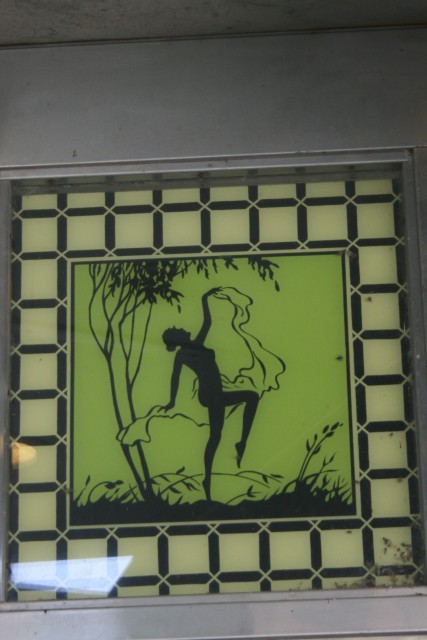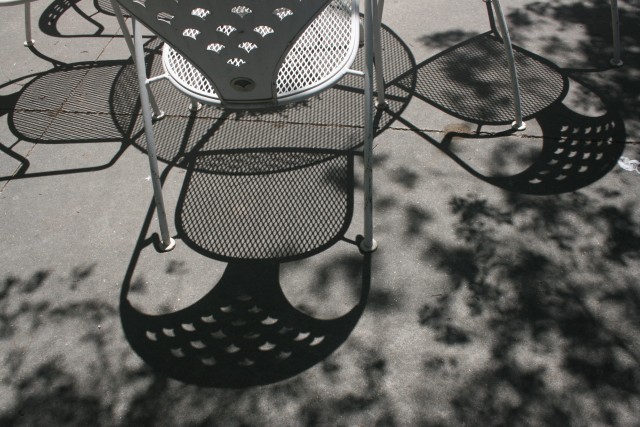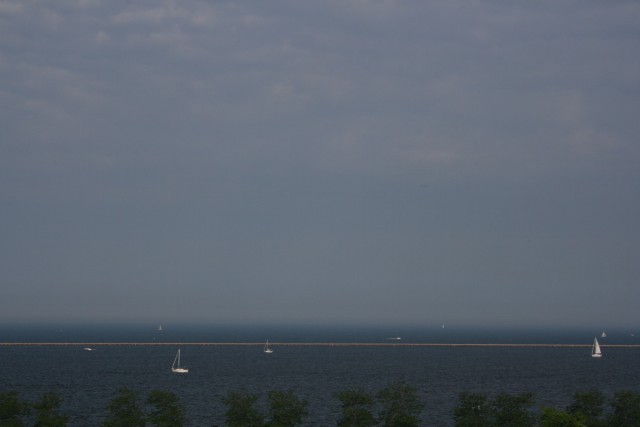 In early July, my friend, Ann, and I continued our summer tradition (six years in a row) with a long weekend of discussing literature and life while hiking, touring museums and historical sites, and local bookstores. This year, we headed to the shore of Lake Michigan's largest city, Milwaukee, Wisconsin. I have visited several times, but not for many years, while Ann is there frequently to visit family. We spent a very pleasant day in the Milwaukee Museum of Art, walking around the city, eating two scrumptious breakfasts at the Plaza Hotel Grill, and visiting a terrific used bookstore called Downtown Books where I stumbled onto two new favorite writers, Ann Packer (The Dive from Clausen's Pier, Mendocino) and Donna Leon (author of the Guido Brunnetti series of police procedural mysteries set in modern day Venice).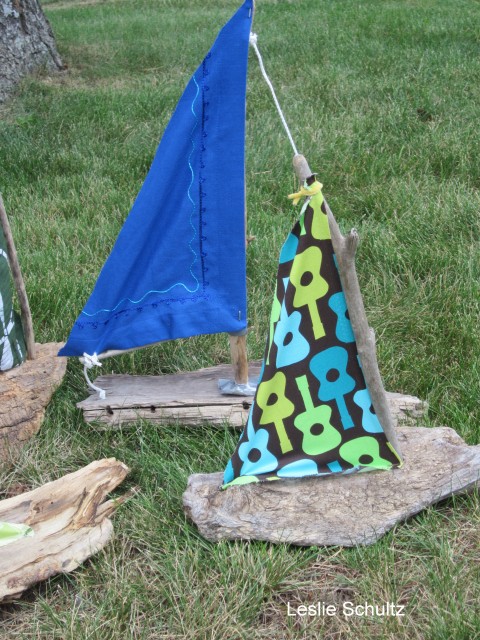 In late July, Tim, Julia, and I drove north to Duluth, Minnesota to meet family and take a rare ride on a tall ship. From our ship, the petite schooner  Hindu, I took this silhouette of a truly tall ship near the lift bridge to Park Pointe.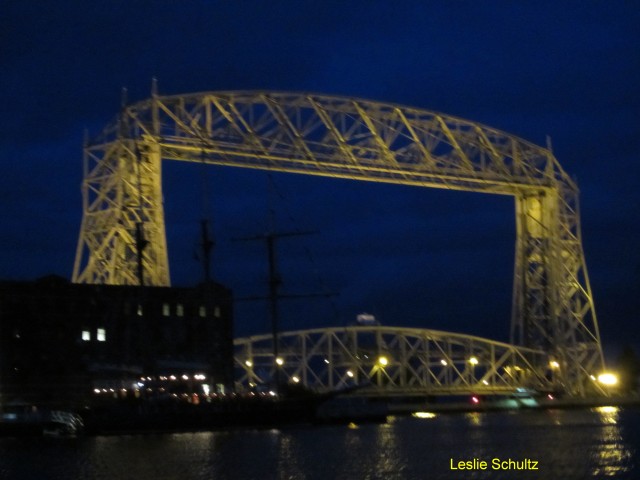 We visited the Glensheen historic estate, climbed Enger Tower, ate as many meals as possible at the incomparable Duluth Grill (and purchased their cookbook), and braved wind and rain to walk to the Leif Ericson Rose Garden. To escape a downpour, we sheltered deliciously in an Italian restaurant called Va Benne. Then, just before heading out to the dock for our evening sail, Julia alerted me to a sudden rainbow. I shot this through the window of our hotel room. The way that the American flag appears like a pot of gold cheered me.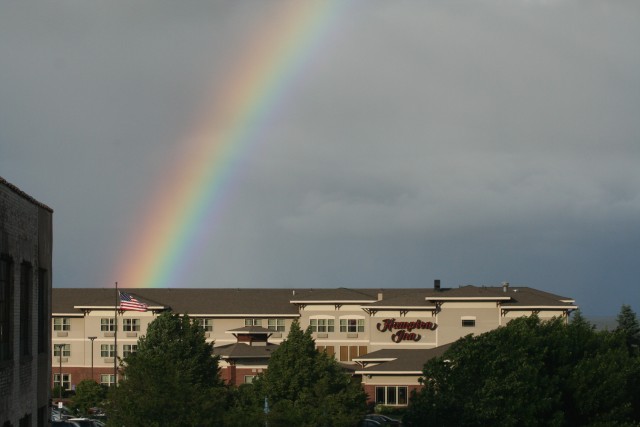 Just last weekend, Tim and I spent a couple of nights in Minneapolis, Minnesota, where we lived (separately and together) for many years before moving to Northfield in 1996. It is certainly the largest city that we know well but it had been a long time, we discovered, since we'd explored there. During two days, we discovered new aspects to our old haunt.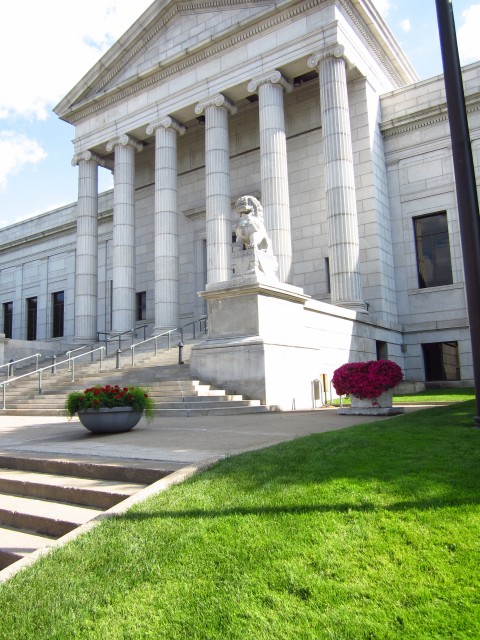 Stopping by the Minneapolis Institute of Arts to renew our membership, we found a parking place right in front of the Old Front, and we discovered that this front door is open during the summer season. It was fun to climb the marble steps and enter on the second floor near the Greco-Roman antiquities, and we saw carved details we'd never noticed on the backs of the stone lions guarding the entrance.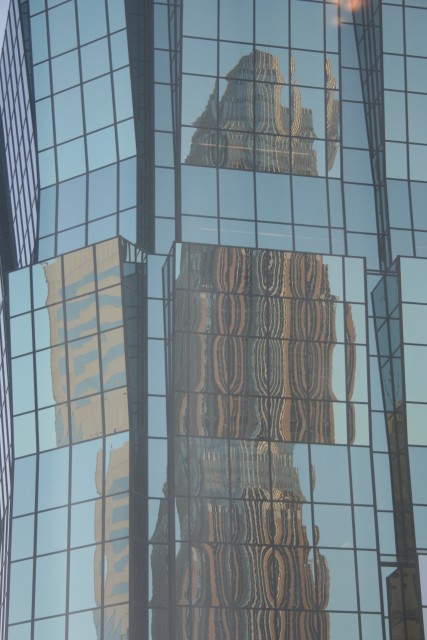 We'd made reservations at the W Hotel occupying the old Foshay Tower. Our room was on the 22nd floor of this thirty-story landmark. This photograph of it was taken from our room. (Is it my imagination, or does it resemble a sliced morel mushroom?) The combination of Roaring Twenties and Millennial Cool was interesting, and the history was fascinating. At the museum (last stop before the observation deck) we learned a little about the rise and fall of the dreamer and inventor of the building, Wilbur Foshay. Suffice to say that this small dynamo of a man lived a life of operatic contrasts, yet, to our knowledge, there is not yet a biography of him.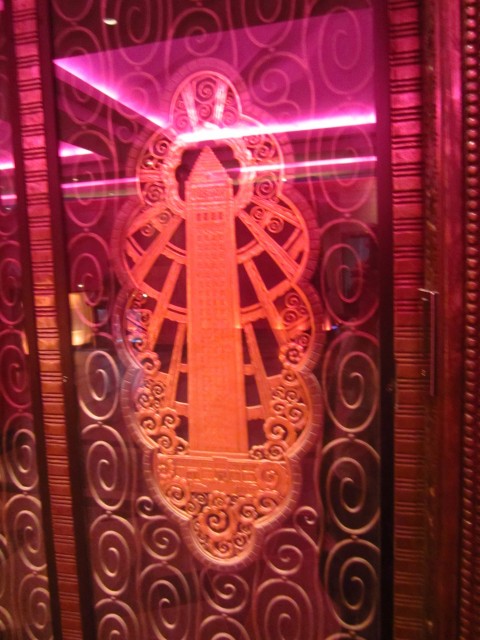 The next day, we explored (way south of Minnehaha Creek) the twin renovated gas stations that comprise Tangletown Gardens (retail garden store) and Wise Acre (restaurant of farm-fresh vegetable and meat dishes) both supplied by a farm in nearby Plato, Minnesota.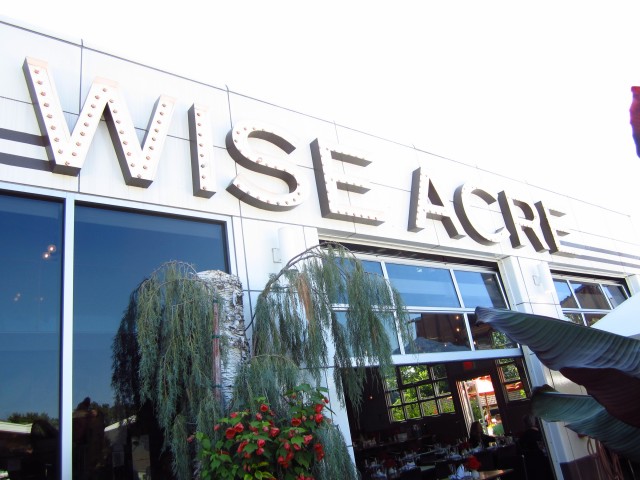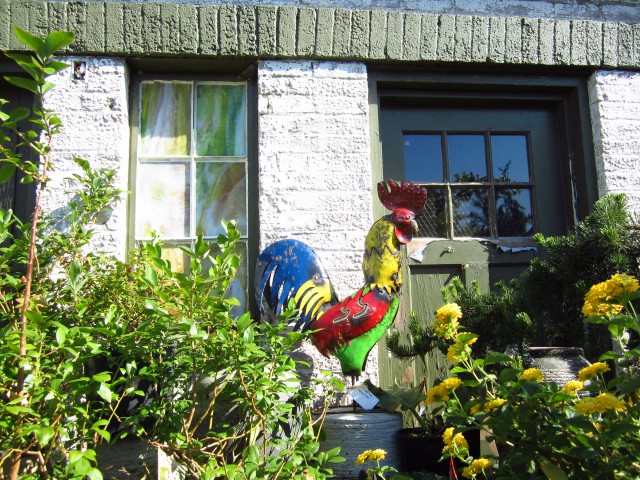 And then we changed into walking shoes and walked about four miles, from the Foshay across the Hennepin Bridge to Nicollet Island and back via the new GuthrieTheater location. Along the way, we caught lots of architectural details, including the first koanic manhole cover:
and a mysterious remnant of building façade: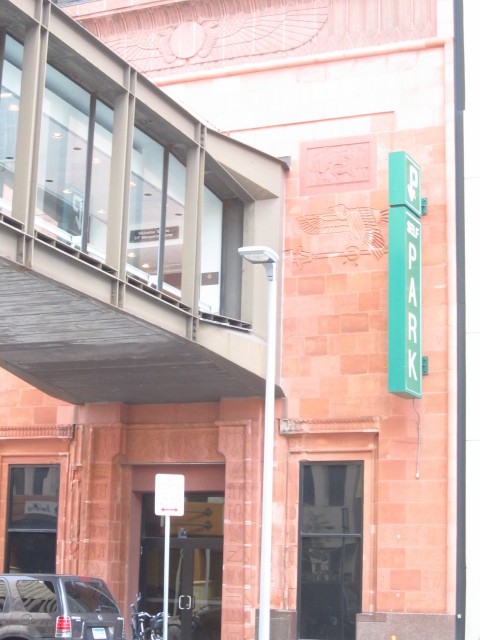 I hope to learn one day what this space was originally and what the hieroglyphs mean.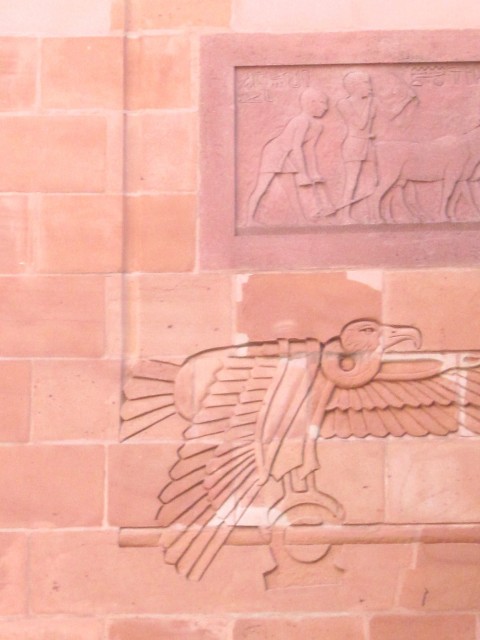 Until then, I am planning to look a little more closely closer to home.
Thank you for reading this! If you think of someone else who might enjoy it, please forward it to them. And, if you are not already a subscriber, I invite you to subscribe to the Wednesday posts I am sending out each week–it's easy, it's free, and I won't share your address with anyone.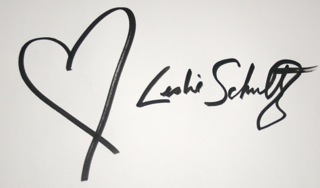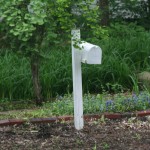 Other News
A little more on the wedding dress saga…less of a saga, more of a picaresque novella…in the next blog post on August 28!